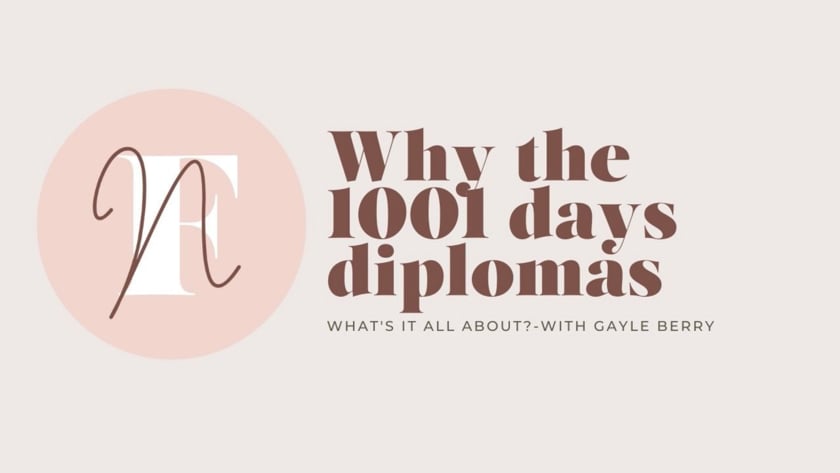 NURTURING THE FUTURE 1001 DAYS PARENT AND BABY DIPLOMAS
You already know that supporting parents/carers and babies is your passion and purpose...
And now you want to take the steps to be an expert in your field and offer your clients fully integrated services that offer nurturing support from conception to two.
You know that now is the time to step up for the bigger vision in your life to serve clients deeply and create a safe space to transform lives whilst building up a steady flow of clients into your practice. 
You're being called to learn more deeply the impact of love and nurturing care in the first 1001 days of life and are looking for the confidence to offer guidance and support across the board.
You are looking to be part of a global community teaching love and supporting you every step of the way. You don't want to feel alone anymore but part of a movement changing the lives of parents and babies. 
This is your safe and empowered space to grow.
FEATURED, APPROVED & TRUSTED BY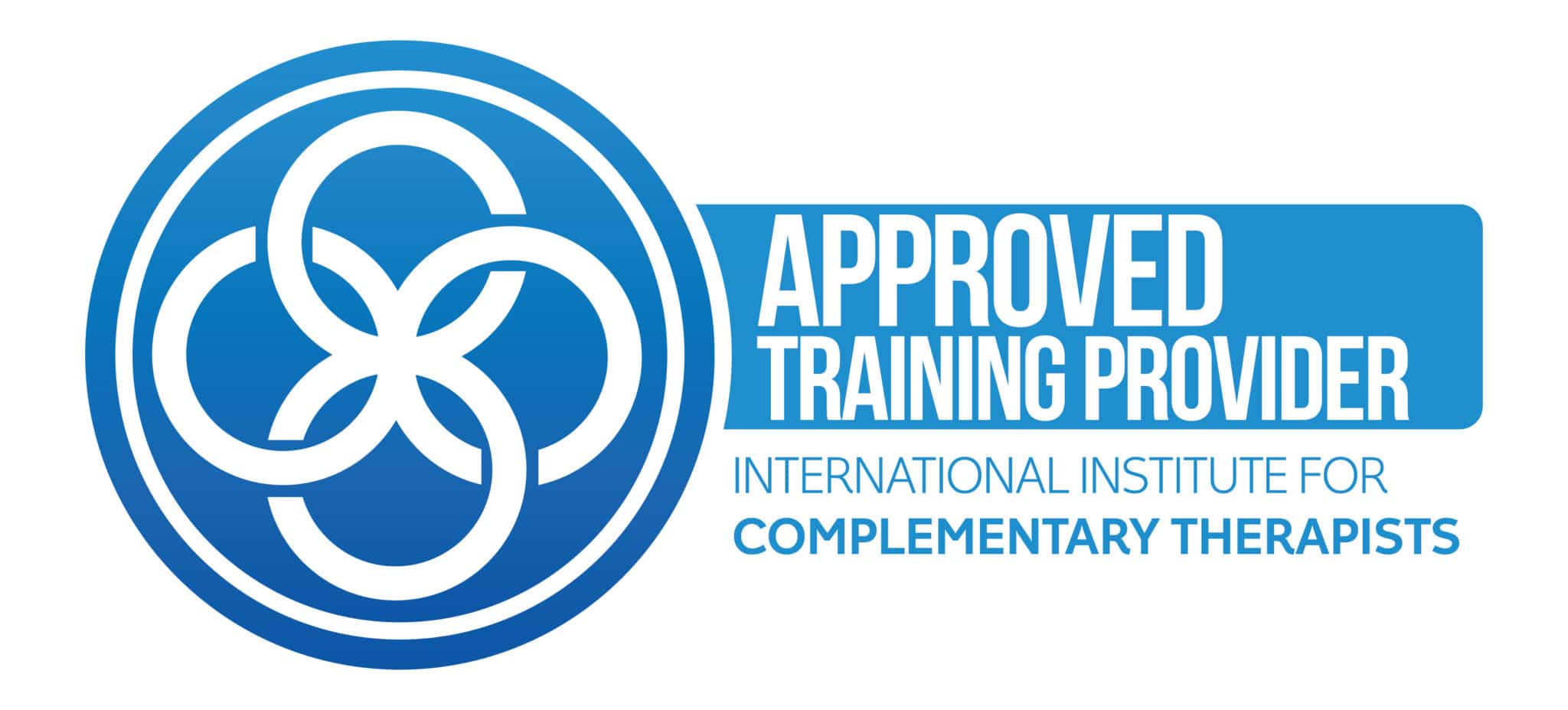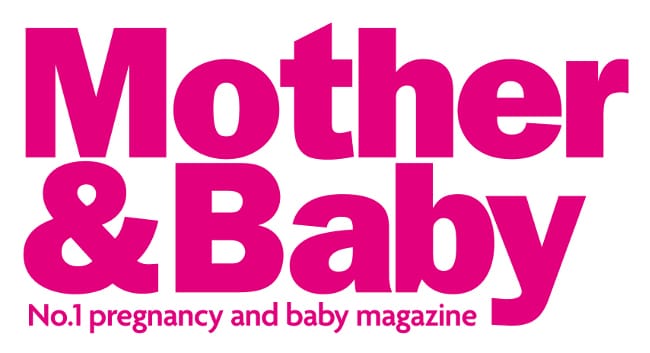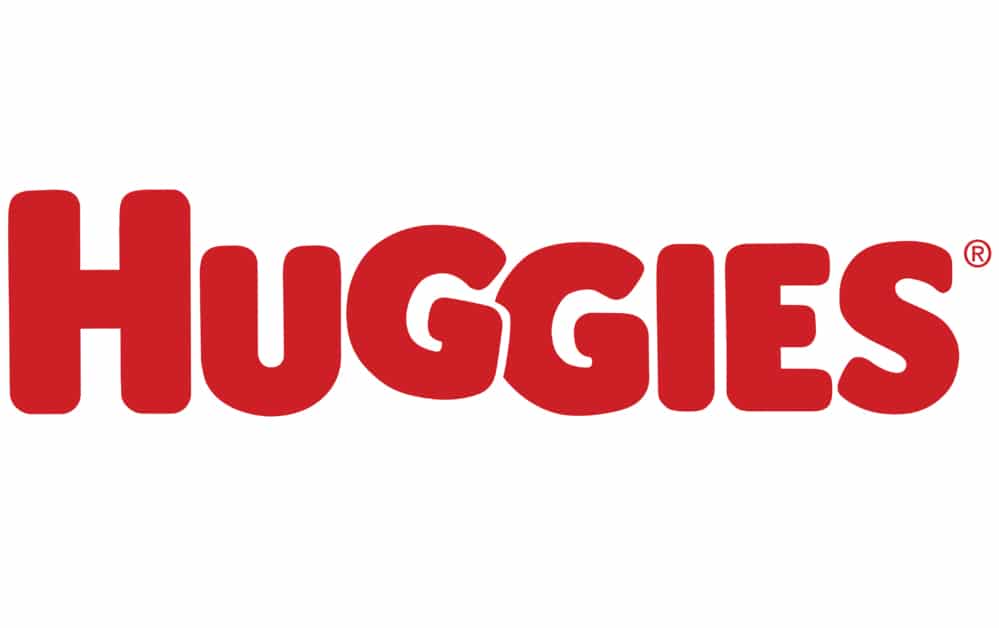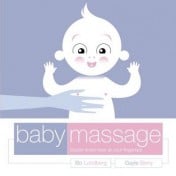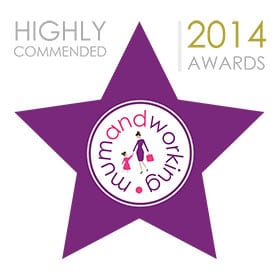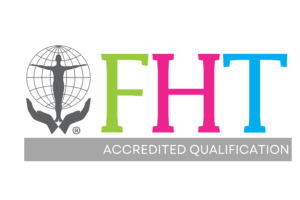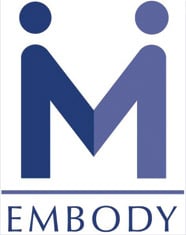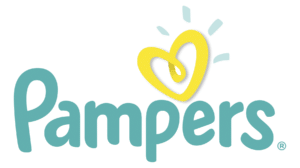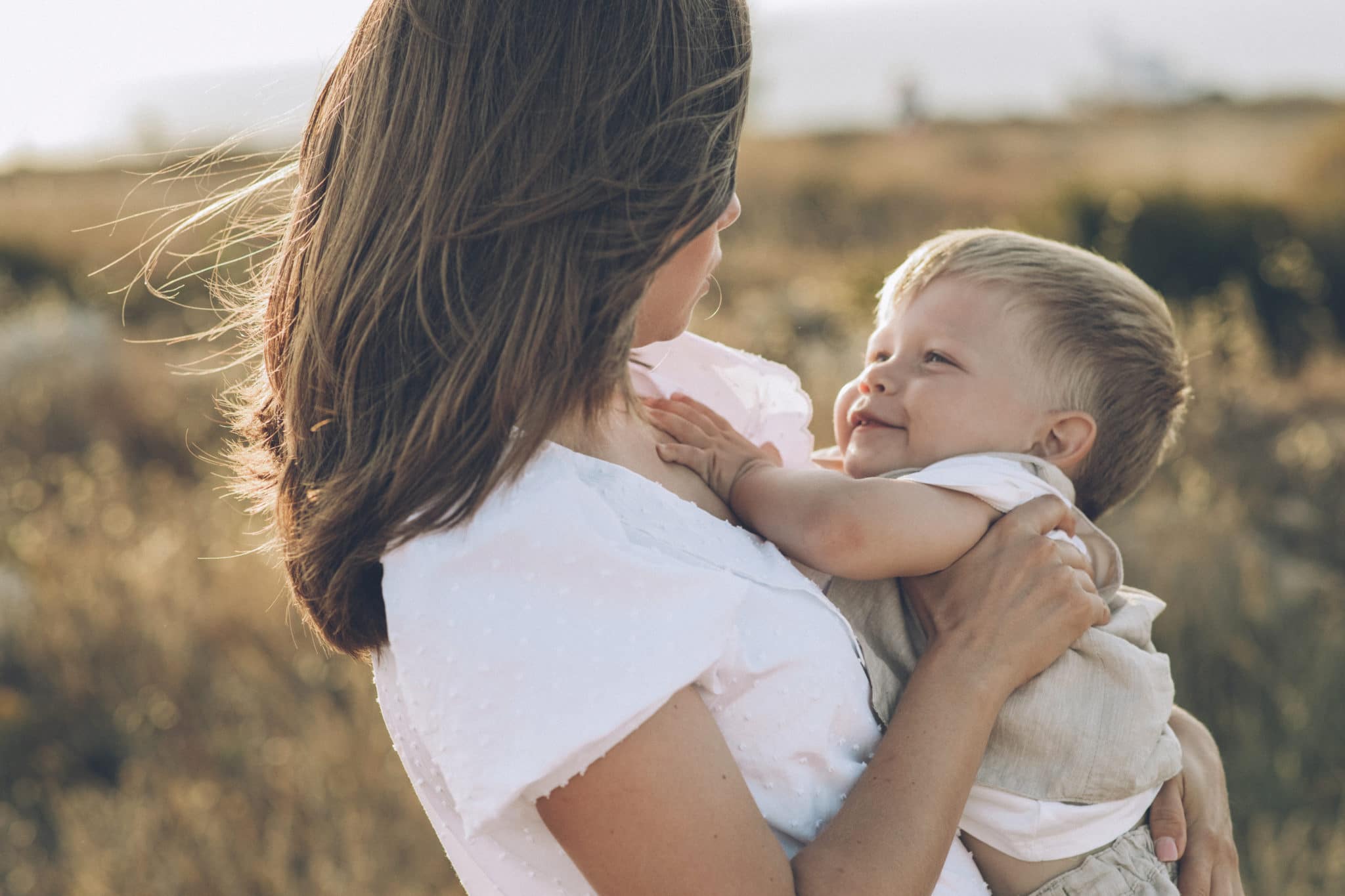 Everything you possibly need to create a parent and baby wellness teaching practice!
Stop scrolling the internet and getting confused by different courses.
We have everything you need to become an expert in parent and baby wellness with ease with our 1001 days diplomas.
We are the experts in parent and baby wellness training and we hold the space for you to grow.
You are safe in our hands.
We are the most loved parent/carer and baby wellness training company in the world and WE ARE HERE TO HOLD SPACE FOR YOU...!
Schedule your FREE Discovery Call to find out more
Do you have a query about these diplomas? Wonder if they're the right courses for you? Not sure whether to take the plunge? Whatever your question, book a free Discovery Call with Gayle now to find the answers and take the next step on your journey.
More parents/carers and babies are looking
for nurturing space & support...
and the birth and baby wellness community is growing and people like you are needed more than ever to share your passion!
Imagine how it would feel if you could offer a fully intergrated support & nurturing space from pregnancy to early childhood in your teaching practice...
These amazing teachers know how wonderful and fulfilling it feels..
Why Nurture The Future?- Why Our Unique Diplomas?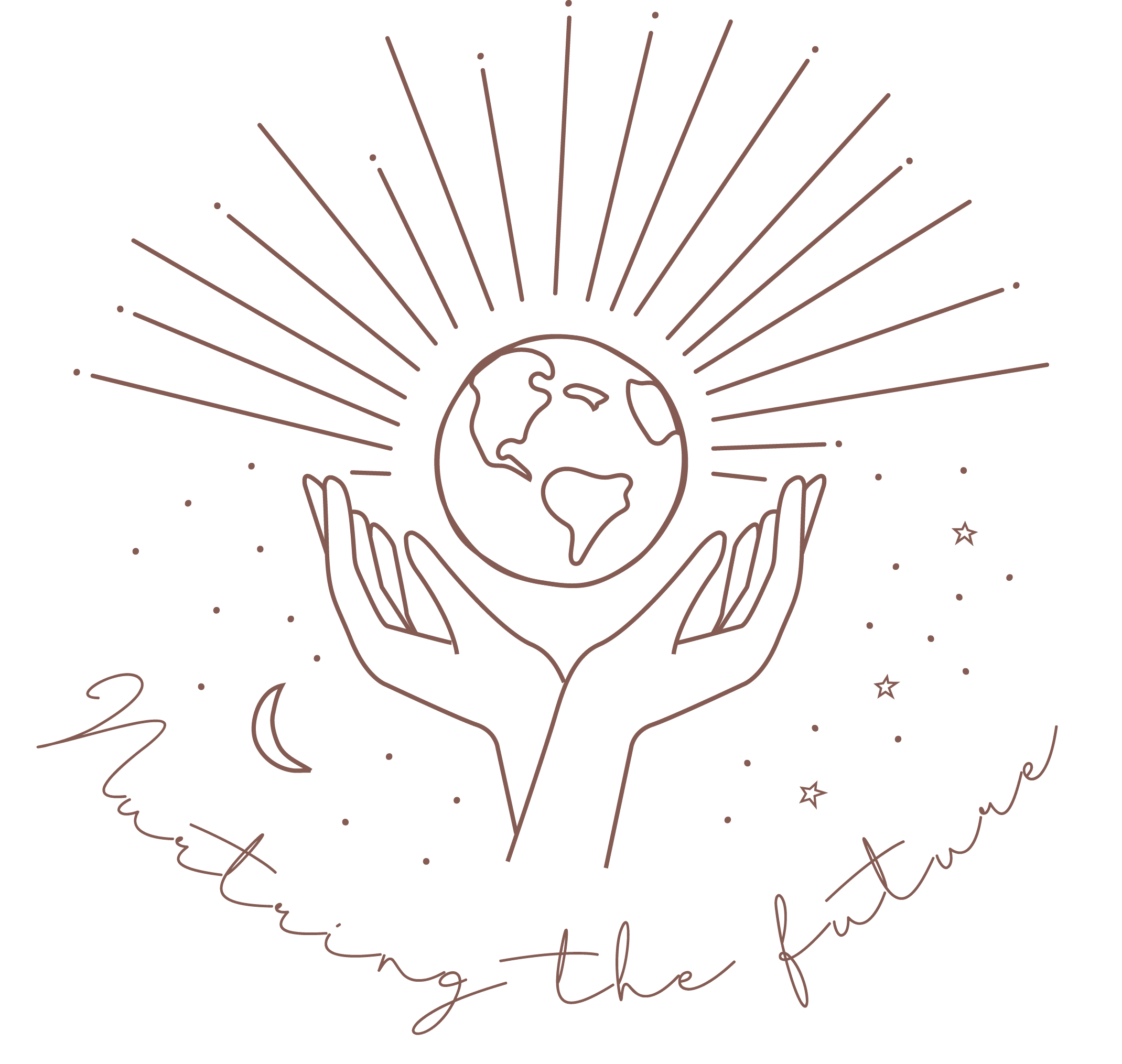 The most comprehensive program for growing and expanding your birth and baby business by offering accredited and professionally recognised training courses, community space AND full business support.
You'll be supported to stay focused, motivated and on track with a step-by-step course framework and a team of experienced tutors, so that you can start each day with intention and purpose to achieve your goals. We are here to support you with evergreen video content, workbooks, teaching plans and resources and live masterclasses every month.
Expert Knowledge & Fully Accredited Courses
Everything is covered from professionalism to anatomy and physiology to the benefits of practice, teaching techniques and marketing
Coaching, Mentoring & Community Space
Expert guidance and mentoring on how to teach, creative ideas and strategies you will learn and implement to be successful and confident in your business.
Accountability
Regular live check ins, Facebook support community of over 900 teachers, a study buddy and personal tutor and marking of your work.
Policy and research advocates supporting parents and babies in the first 1001 days of life. NOW IS THE TIME TO ACT!
The future is in our hands
Everything we do at Blossom & Berry comes from a place of love because,
Getting a certificate is just the first step. Having the SPACE to grow and being fully supported is everything.
Make a difference. We nurture you so that you can nurture parents who nurture babies
Nurturing The Future - Changing The World One Baby At A Time
Scientific research and studies are showing what we have always known in our hearts; love and nurturing care in the first critical 1001 days of life is powerful and helps us all reach our full potential.
Our unique range of "Nurturing The Future" Diplomas give you the expertise, knowledge and tools to support parents/carers and babies in this crucial stage of life through a range of classes.
Our mission is to teach love and nurture the future and the power is in our hands. Through nurturing care in the first 1001 days of life, we can love the world forward.
By the end of the studying our diplomas you will have...
Above all, you'll be activating your vision for your birth and baby business and receive expert support to step into your power as a confident, visible and profitable birth and baby business owner.
Anything is possible with our training! Let go of any limiting beliefs and create your vision!
See what's possible for you when you follow a proven framework for training and business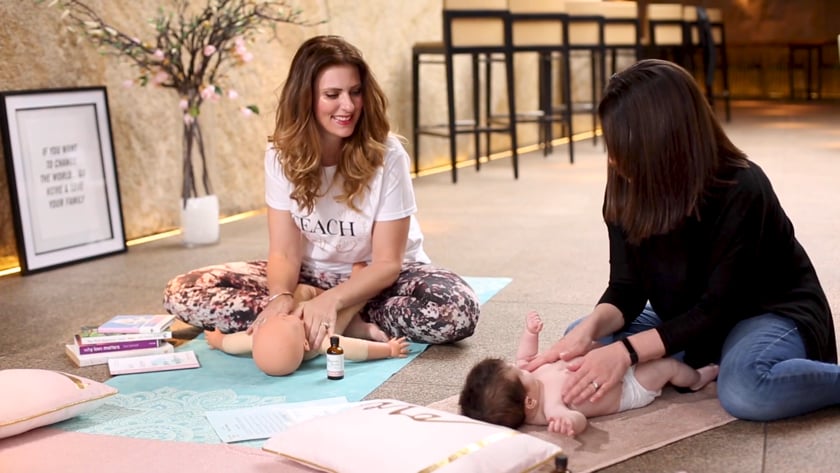 WHY FOCUS ON THE FIRST 1001 DAYS OF LIFE?
The first 1001 days of life are critical because the period from conception to two is when the brain is growing and developing at the maximum speed and laying down the foundations for the future.
Science has revealed that the first 1001 days of life and the expression of our genes is highly influenced by our environment making the importance of nurturing care absolutely critical for realising the potential in us all. It is a fact that the emotional environment of infancy created by relationships with parents shapes us psychologically and neurologically forever. That's why it's time to bring our attention and focus to supporting and empowering parents from the period of conception to two to provide nurturing and loving care for their children. In this way we invest in the best environment to nurture the future, empower parents/carers in the present and heal the past.
Nurturing the future is an opportunity to elevate the importance of nurturing care and love in society, celebrate the invisible power of parenting and inspire action to provide more support for parents/carers and babies.
How we support and create space for parents/carers and babies over the first 1001 days...

Three Amazing 1001 Diplomas To Choose From...
CONCEPTION TO BIRTH
First 271 Days
Baby Confidence Teacher - Teach what you really need to know before you have a baby, support pregnant mums to relax and be present and create community
Pregnancy Mindfulness And Relaxation Teacher - Teach a range of breathing techniques and gentle stretches for pregnancy
Childbirth Guide - Preparing To Birth With Love And Mindfulness Workshop Instructor - Learn how to teach techniques and comfort measures that will help people to prepare for their own unique birthing journey.
BIRTH TO ONE YEAR
First 365 Days
40 Days Of Love Guide - Train to be a postnatal guide and support for mothers/parents in the first 40 days.
Newborn Nurture Teacher - Teach early touch techniques and skin to skin practice for babies 0-8 weeks
Colic Consultant - Become a specialist in supporting unsettled babies and babies with colic through nurturing care.
Baby Massage Teacher - Become a baby massage teacher and facilitate classes, one to ones and workshops.
Baby Yoga Teacher - Become a baby yoga teacher and teach baby yoga classes for babies from 6 weeks to 12 months
ONE TO TWO YEARS
Second 365 Days
Learn Stretch & Play Instructor - Teach massage, yoga and play to active babies
Pre School Yoga Instructor - Teach yoga to babies and young children from 2-5 years
Nurture Flow Play Instructor - Nurture and flow play classes for older babies based on creativity, curiosity and imagination.
You Can Enrol On All Three Diplomas And Receive £100 off
The diplomas build your knowledge in each area of parent and baby wellness so you can create a truly integrated business which serves your clients and serves you.

Everything you need is included - comprehensive video lessons to teach you expert knowledge to build confidence to teach, workbooks, templates and resources, personal tuition, live coaching and check-ins to answer your questions, support from a dedicated teaching team, mind-blowing bonuses and life-time access to an incredible entrepreneurial community and all resources.
You just need to say YES to being supported, held and growing into your future vision!
Meet your mentor and founder & CEO of Blossom & Berry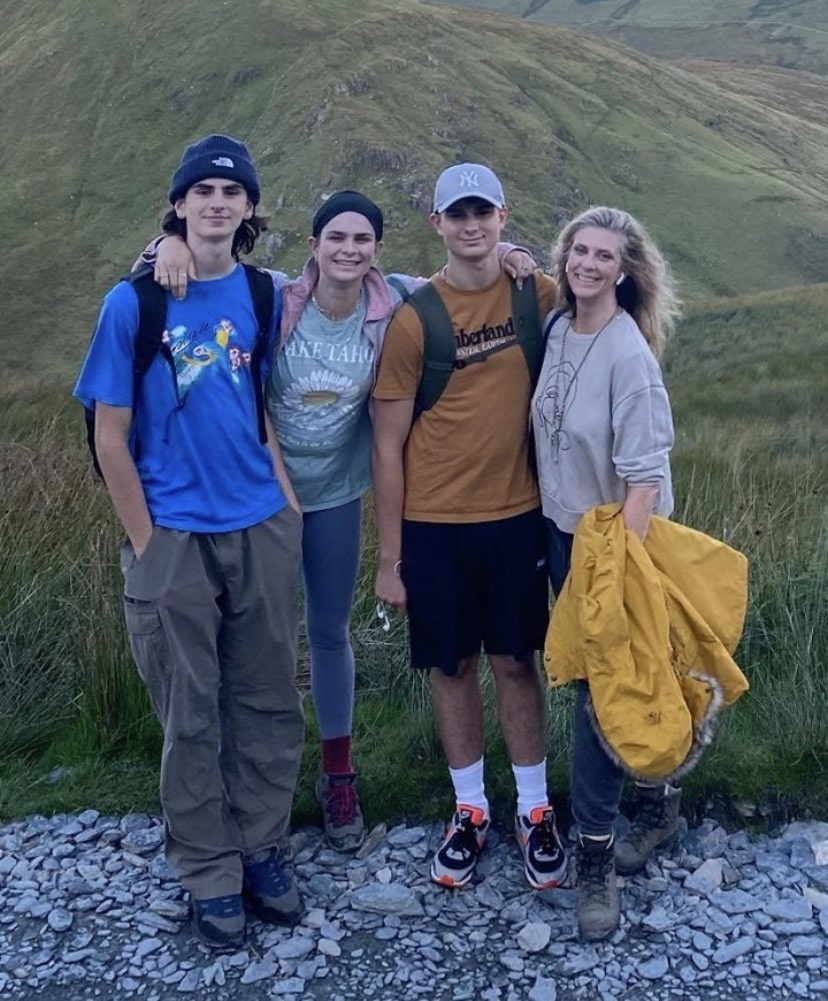 I am the world's leading mentor for parent and baby businesses, an international expert in baby massage and yoga and Mummy to three teens. I started my career as a project finance lawyer in the city of London but I reinvented myself as an entrepreneur after my three children were born, all in three and a half years. This is when I discovered the power of love.
I have grown Blossom & Berry from a small local business to be a global leader in the field of mother and baby wellness with over 1000 baby massage and yoga teachers across the world generating a six figure turnover. We have a sister site in Spanish and hold training across the world in locations including Mexico, Dubai, Australia and Italy. We are growinf our team with love.
I am a transformational leader and business mentor to thousands of women who have created their own birth and baby business. I have had numerous clients nominated as finalists in a national business awards.I mentor clients across the world and take the stage regularly to share her story of compassionate leadership, sustainable entrepreneurship and creating a love legacy.
I am also a co-founder of the charity Love Support Unite and have a mother and baby health initiative charitable project in Malawi which provides mother and baby education and sustainable feeding programs for over 750 mothers and babies a year.
I am here to teach you, help and support you to create your dream birth and baby business because love creates love.
By supported and taught by expert tutors in their field...
MEL CRAVEN
Mel Craven is Blossom & Berry's Middle East Baby Massage and Yoga Consultant, an Empowered Gentle Birth Doula, and a Prenatal Yoga Teacher.
As an experienced Australian Social Worker, Mel's greatest joy and passion is to empower parents to follow their dreams and create more loving relationships of connection between parents and children, families and communities. Mel co-wrote Birthing With Heart and her motto is "Love is always the answer".
COLLETTE MILLAR BRUCE
Collette was an energetic and creative Primary School Teacher specialising in the EYFS curriculum. She trained as a baby massage and yoga teacher and fell in love with supporting parents and babies and particularly working with toddlers.
She won the Spirit category at the MPOWER National awards, written an article for OM Yoga magazine about the 8 limbs of baby yoga and co-wrote a book with DK Books called My First Yoga.
CAROLINE GARTLAND
Caroline Gartland is passionate about play and wellbeing in early childhood. She has worked with families and children in the field of Mental Health for over 16 years and has been creating opportunities, curriculums and frameworks for play for the last 6 years.
She holds a BA(hons) in Psychology, MSc in Psychological Therapy and post graduate training in Infant Mental Health. She's a 'Babies in Mind' practitioner and is the founder and director of SensoBaby, a community-based resource for parents and caregivers in Botswana.
PRAISE-I love helping parents develop their confidence in meeting their baby's needs as well as giving babies the best early experiences!"
Introducing Leah Major, a nursery nurse who runs a baby room for babies between birth and 2 years in a private day nursery.
"I love building bonds with babies and making a difference for families. I hope when I start my baby massage classes I can make a difference for parents and their babies in the same way! I hope to provide calm, welcoming and safe environments for parents and babies.
My most precious moment in supporting parents and babies is seeing the babies I bond with becoming excited to see me, seeing the relief in the parents' eyes.
Leah of Love and Learn with Leah
Faten Bou Frem of Tot'spa
Thank you again Gayle for this opportunity, you will always give me motivation for doing more and more."
I started this journey early 2018 and I enjoyed every single moment , From learning with the best team to teaching the secret of touch and bonding.
The best feeling was seeing the smiles on the mothers and babies faces bonding together and enjoying every single stroke or move they are learning. Hearing and reading the comments of the parents on how much they benefits from the classes and they can't wait to comeback again. This gives me the most motivation I can have to give more, to learn more , and help as much as I can.
Yes I can say I love what I do especially when I can at the same time be with my family and not miss any precious moment with them as well.
I can't wait to have more moments like this and more classes with friendly group of mothers and babies. I can see Tot'spa as a place where expecting mothers, mother's and their babies can feel it is there safe place to be, to bond ,to learn, to play and be happy.
Schedule your FREE Discovery Call to find out more
Do you have a query about these diplomas? Wonder if they're the right courses for you? Not sure whether to take the plunge? Whatever your question, book a free Discovery Call with Gayle now to find the answers and take the next step on your journey.
PLUS WHEN YOU STUDY WITH US YOU GET ALL THESE INCREDIBLE BONUSES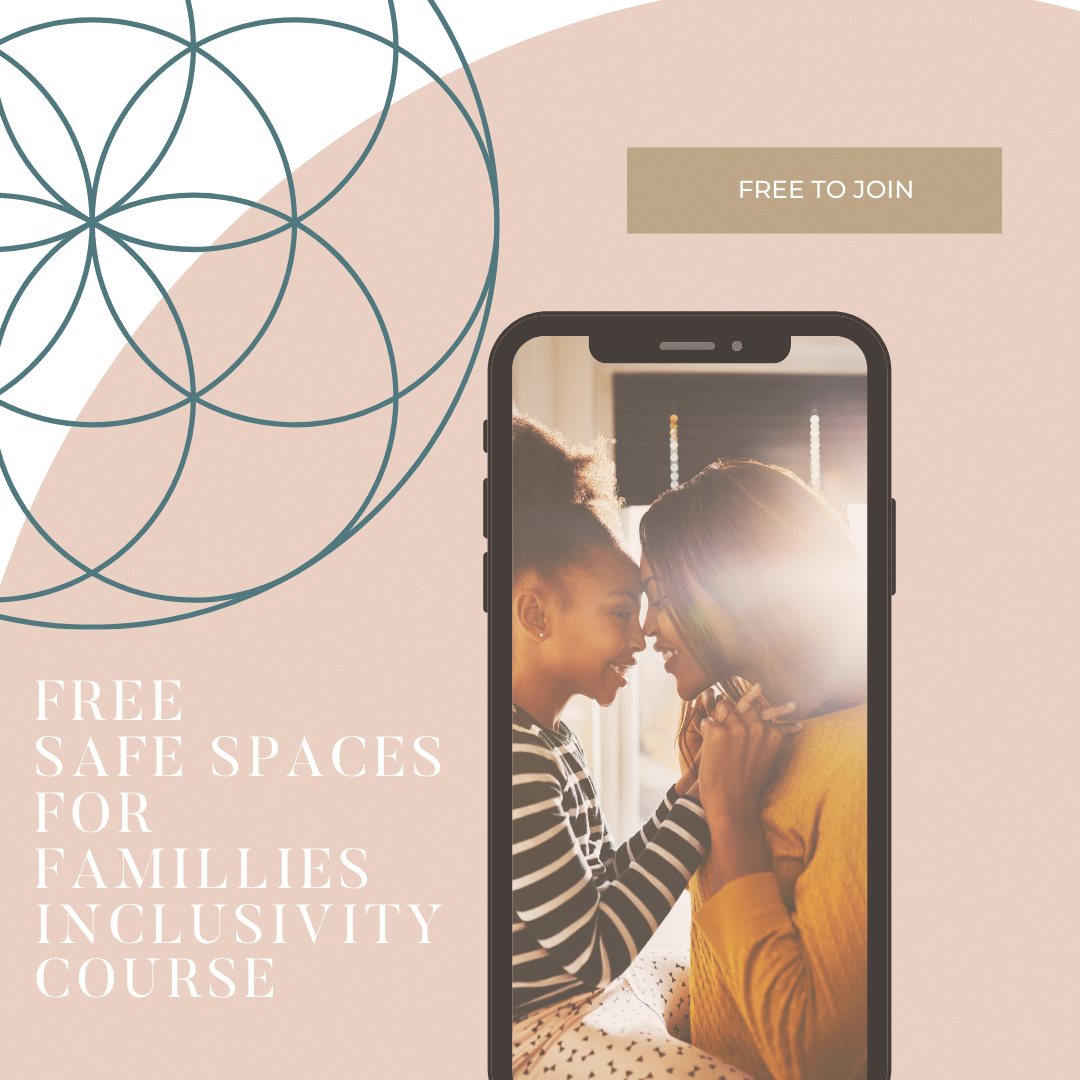 Inclusivity and social justice
We want all parents/carers to feel welcome, included and safe when they attend a parent/carer and baby class and as educators, it is our duty to ensure that our groups and classes are fully inclusive.
This mini-course is designed to challenge any bias or unconscious prejudice we may hold about parents and carers based on their identification.
LOVE CREATES LOVE CREATOR COURSE
Give back to your community
This course helps you set up a free voluntary group "Love creates Love" to support parents in your community. The course teaches the importance of love, connection and community for physical and emotional health and wellbeing. It is a beautiful way to connect with clients and give back
EXCLUSIVE ACCESS TO OUR COACHING, MENTORING AND SUPPORT COMMUNITY SPACE
Coaching and mentoring built into your investment to give you priceless value.
Connection and comunity is everything and I am here to support you. We have a community of over 900 teachers in our Facebook group and over 2000 teachers around the world. I am a global business mentor in the birth and baby business space.
With twenty years of teaching students in person and online around the world means that I know exactly what you need to feel confident when studying to become a teacher. I have also taken extensively training in many subjects such as life coaching, hypnotherapy, doulaship, sleep consultancy and pre/post natal yoga. Blossom & Berry courses draw from all of my trainings and experiences over the years.
I will support you to support parents who support babies. You are a student for life with us.
Everything you need in one space with full support...
We support you, so you can support parents who support babies. Listen to Claire talking about our training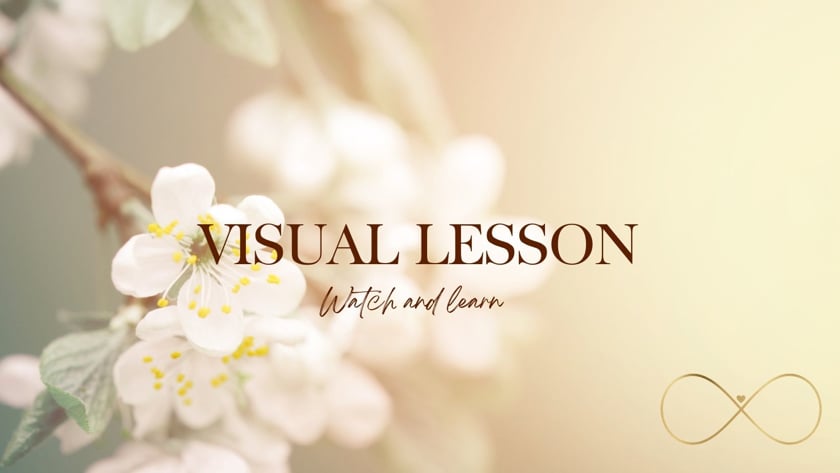 Plus with all our courses, as well as your training and certificate, you receive our unique ongoing Nurture Package completely free of charge which includes...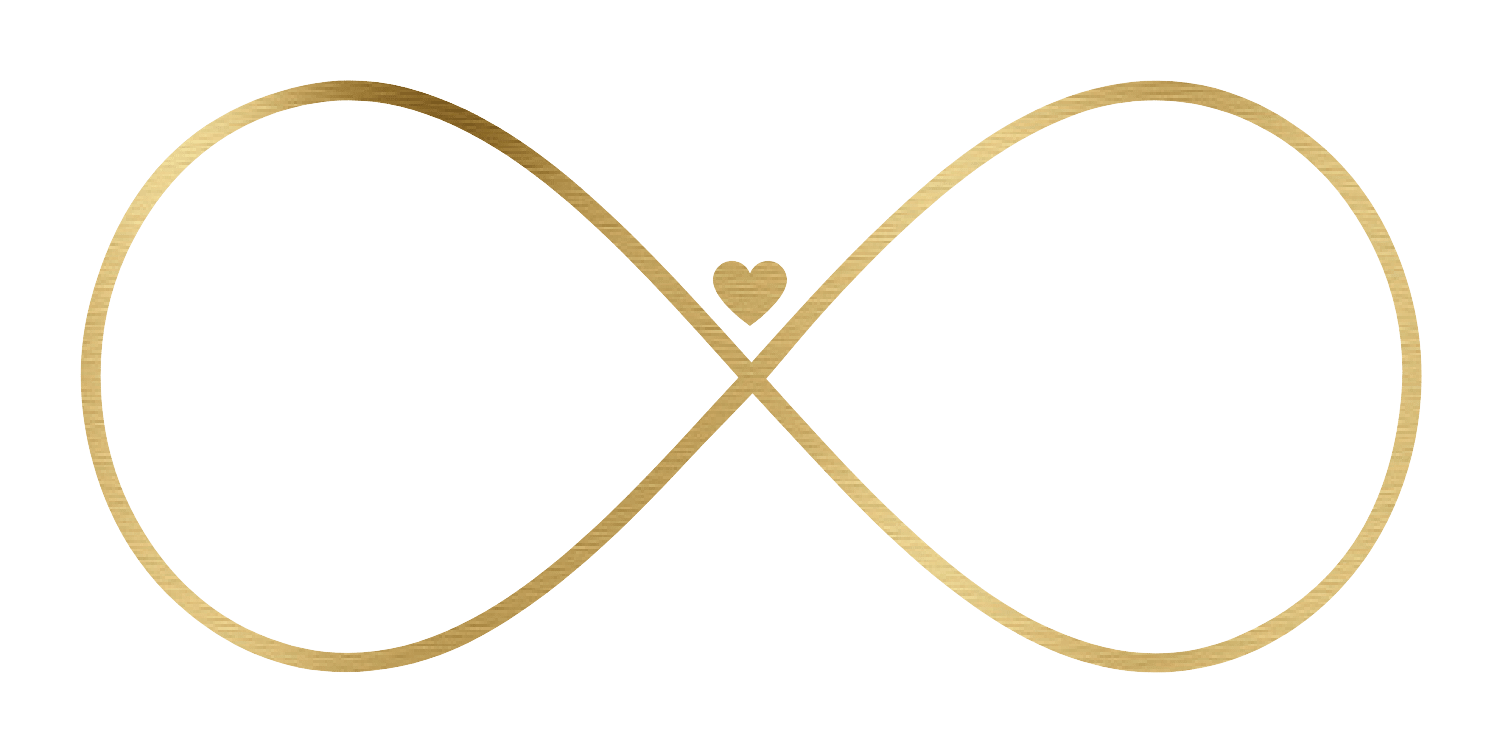 Ongoing support for as long as you need it in our private Facebook Community "The Nurture Collective" to meet the rest of the community to support you. Connect with over 900 teachers globally and be part of the family. The support provided by Blossom & Berry is invaluable, unique and priceless!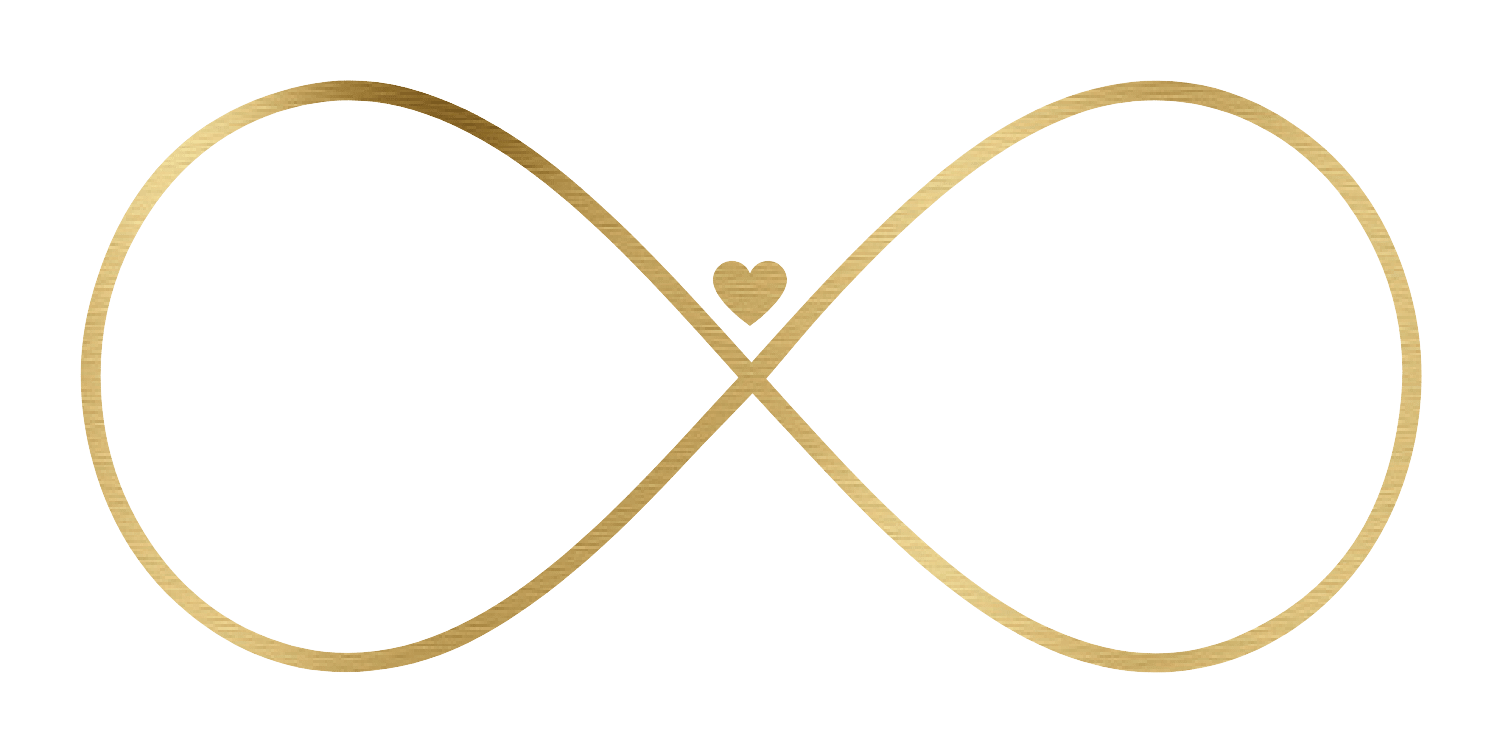 Ongoing support from me as your mentor in our Facebook group. I have nurtured and supported over 2000 teachers to set up their practices and have over 20 years experience in the parent and baby wellness industry. I am here to listen, support and guide you to success. I have got your back.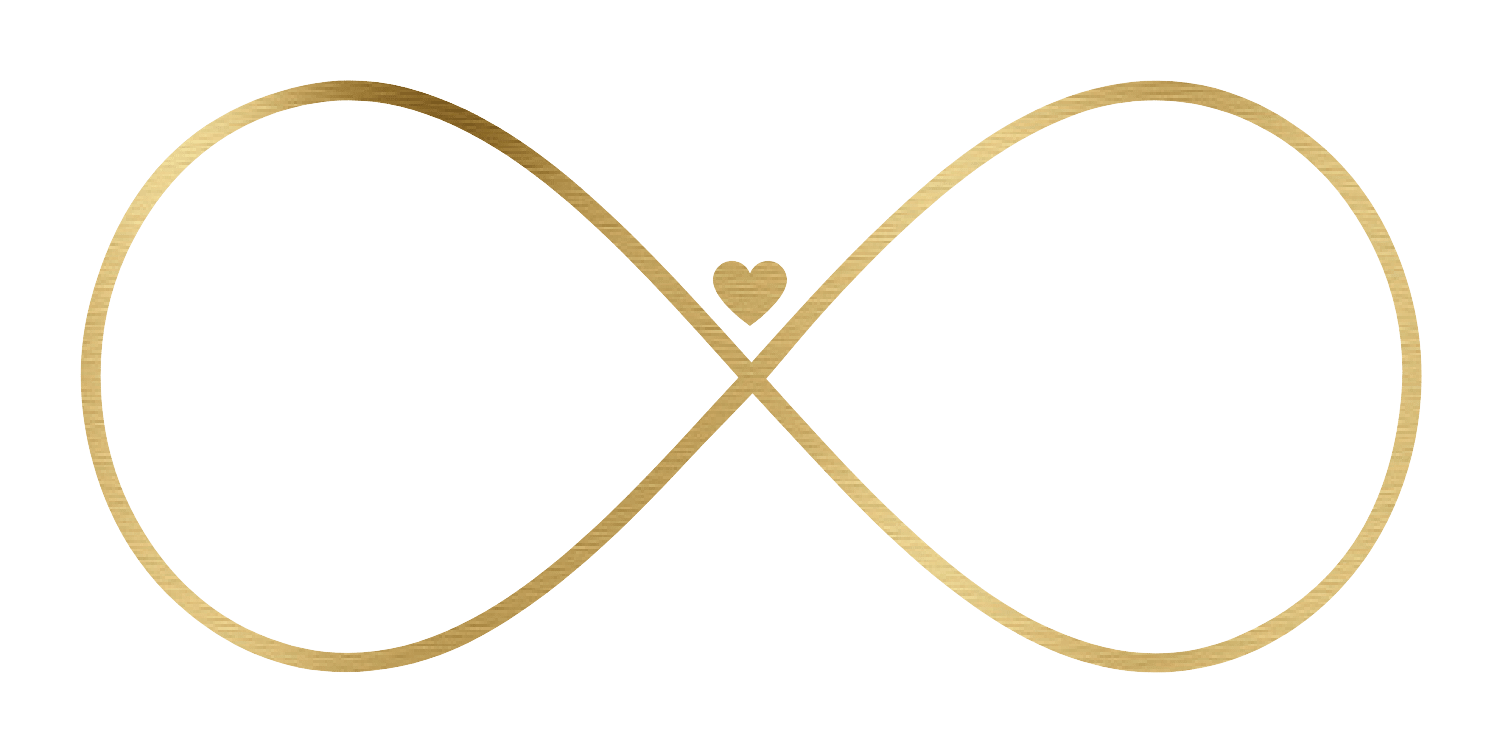 Feedback on your assignments as we personally mark your work. Everyone is a VIP at Blossom & Berry. I am here to give you feedback, to connect with you and guide you. I listen to what you need and we are creating new resources for our students and teachers all the time.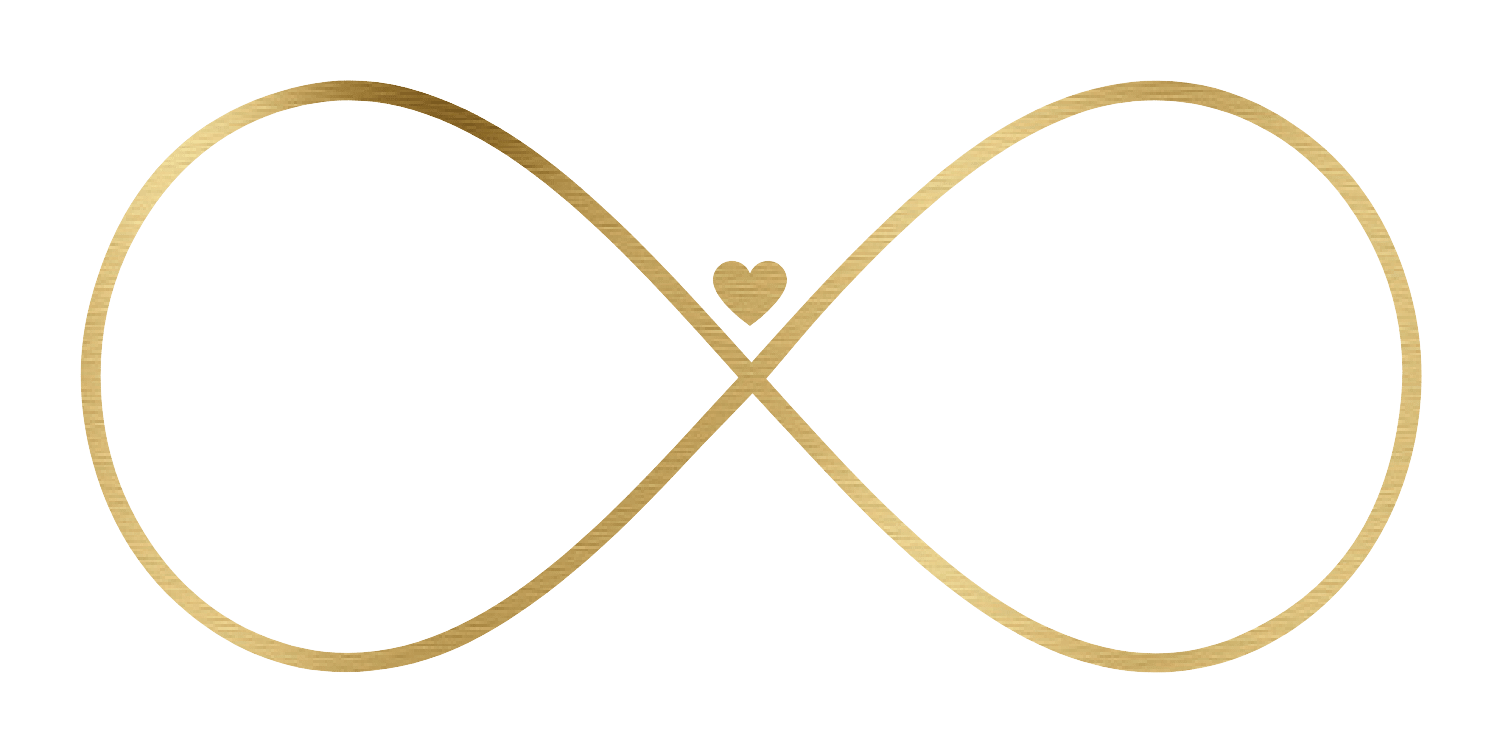 10% discount on all future Blossom & Berry courses to help you extend your services. We also have a referral scheme if you introduce others to the family. We also have regular meet ups, events, socials and co-create joint projects showcasing the importance of love and connection.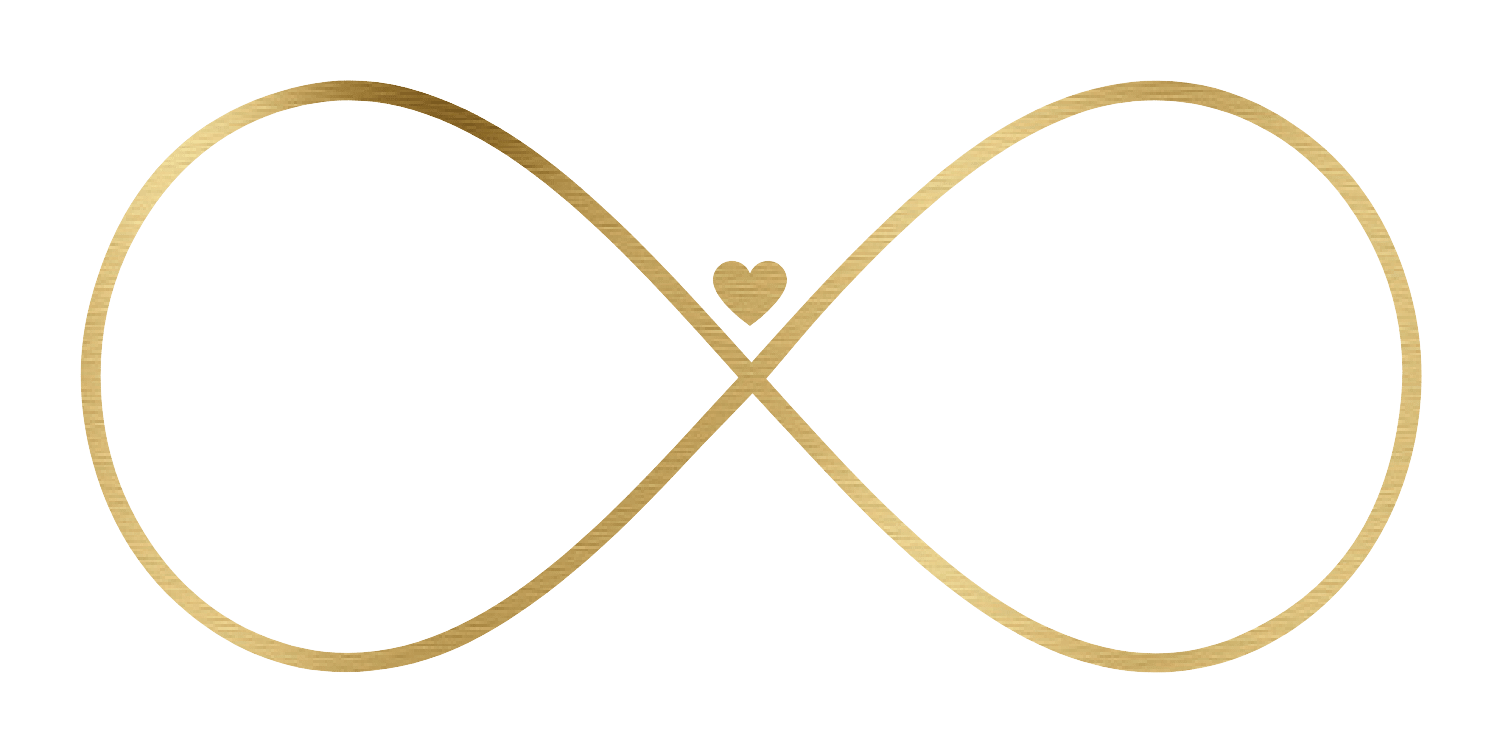 We aren't just online. We have regular meet ups at our social groups across the country to connect and share ideas. You are also invited to join us on our annual Nurture Retreat to relax, unwind, learn and connect with your fellow teachers and on various connection days. There are lots of opportunities to hang out and have fun.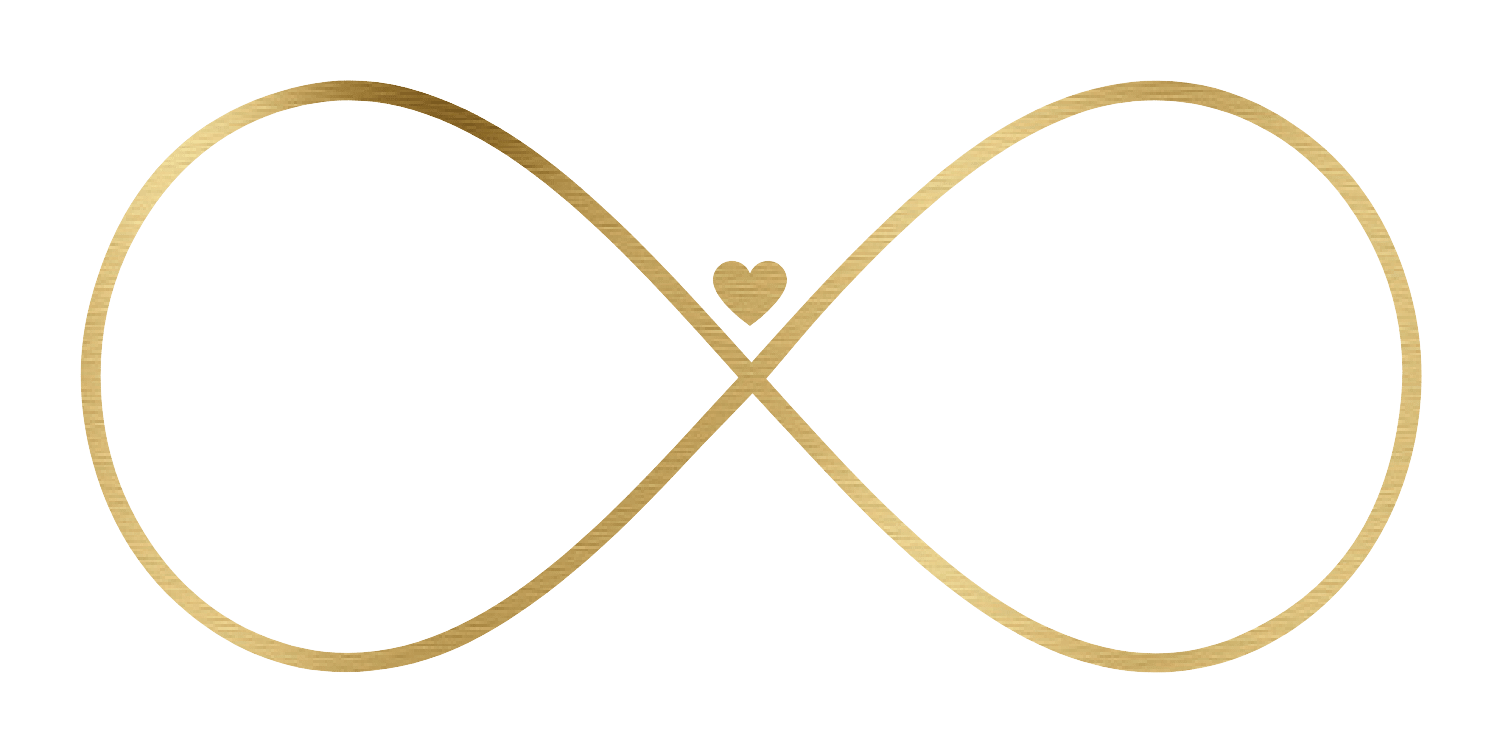 Access to a range of expert masterclasses from our mother and baby health and wellbeing experts from the Blossom & Berry's Nurture University so you can learn how to serve your clients more from the best professionals PLUS regular business coaching by me to help you succeed which is worth hundreds of pounds.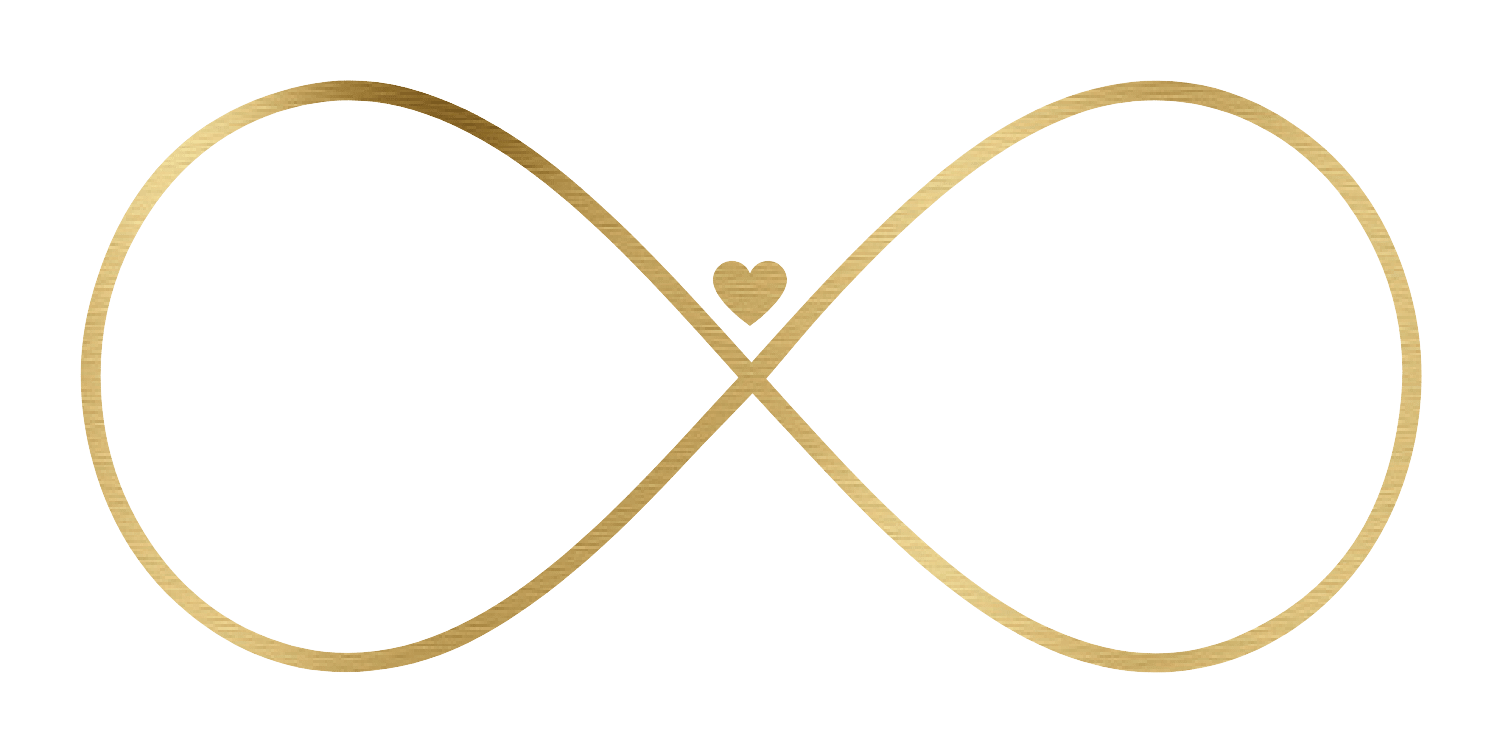 Lesson plans for one-to-one sessions, workshops and specialist sessions for fathers and special needs babies. We update all our course materials to make sure you and your clients are safe.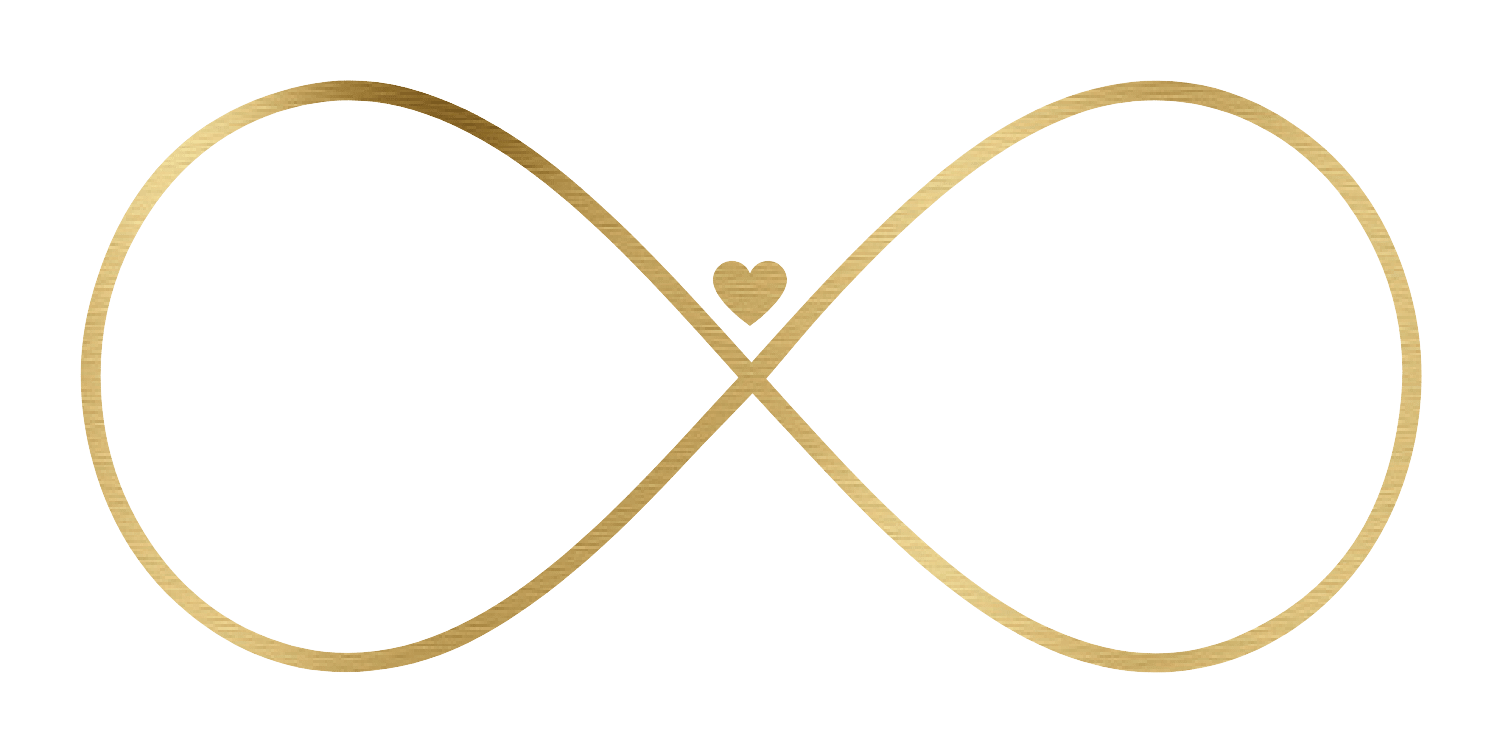 Celebration of you with our Teacher of the Month award and Teacher of the Year award and showcasing your business on our social media.
This is all included in our training and offers you not only a certificate but the ongoing support to be a success. You receive £1000s worth of coaching, mentoring and support when you train with us.
The Blossom & Berry difference is that you are a STUDENT FOR LIFE. We hold space you you and you are NEVER ALONE and fully supported for AS LONG AS YOU NEED
All our courses have a six module structure so let's take a look at what you'll learn in each of the modules:
Getting started with your business
Health and safety and legalities 
Understanding the science in anatomy and physiology
Contraindications and precautions 
BENEFITS FOR PARENTS AND BABIES
Benefits of each discipline to raise awareness
Science and research to back up and support teaching practice
Resources to share benefits
PRACTICAL TUTORIALS ON ALL TECHNIQUES
Indepth video tutorials to share all aspects of teaching
Precautions and adaptations
Equipment, resources and further reading lists
TEACH WITH CONFIDENCE WITH ALL RESOURCES INCLUDED
Group dynamics and creating connection 
Teaching plans and resources for rolling classes, workshops and one to ones
Starting or growing a business
Mindset and overcoming imposter syndrome
Resources, workbooks and masterclasses on all aspects of business
Are you ready to support parents and babies in their first 1001 days?
Why our diplomas are unique and why NOW IS THE TIME!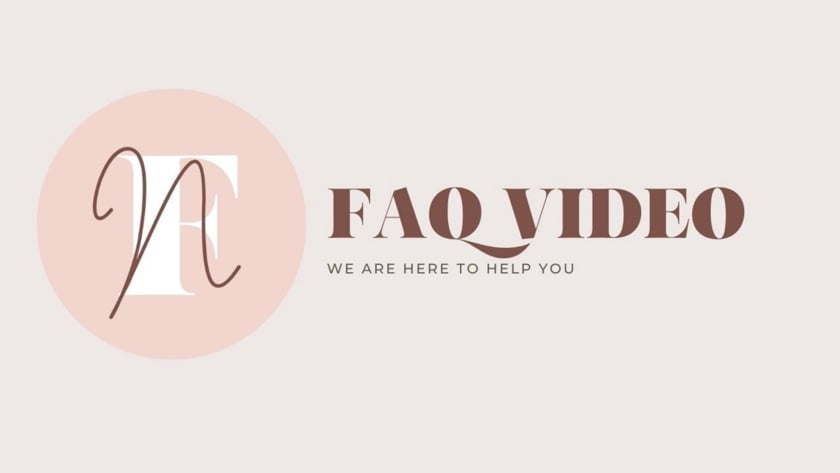 What If I Can't Learn With You?
Introducing our Study Guarantee…
If you are not happy with our course, I am not happy.
If you are not confident to teach, it's my job to make sure that you are.
If you need anything to help you understand the course, I can create it.
Feel more confident? I listen to what you need and I am constantly improving and updating the course materials. That's my guarantee to you. This is no ordinary training course! We go way beyond all other training providers to support you and you always have personal contact with me and the Blossom & Berry team. You will learn so much more than just baby massage and yoga... THAT'S A PROMISE!
What Do I Achieve At The End?
With our teacher training courses you will get a certificate which enables you to practice as a professional teacher and hold classes, workshops and one to one sessions.
You will also understand how to start up and run a business and you will have made a lot of friends and had lots of fun.
Most people complete the training in 3-12 months depending on which qualification they are studying.
Making the decision to train in baby massage and baby yoga with Blossom and Berry has been one of the best decisions I've made.
The ethos was very much what drew me to it as I was already aligned from having a background in working in the Early Years.
I chose the online course and I've never felt more supported with a course (and I've taken a few), any questions I had were always answered by Gayle or within the nurture collective.
I just want to thank you. I was talking with my husband the other night and he said something I realised was true.
After having my second baby I fell into a pretty deep depression, since starting the course I feel almost like new again and my husband said 'this course has saved your life' and you know what, I really think it has. So I want to say thank you.
This course has simply changed my life. Thank you from the bottom of my heart.
A thorough and extensive course with so many different options to continue learning and studying after qualifying!
I completed the Baby Massage Instructor Course and was guided and supported the whole way through my training. The support after qualifying is also fantastic.
Cannot recommend Blossom and Berry enough!
I highly recommend the baby massage and yoga diploma.
The quality of the course and the support received from the community of teachers and students is brilliant.
I have been able to run my own baby massage and baby yoga business for nearly 4 years now and that is because of the business support provided as well as the ability to create my own brand without restrictions of a franchise.
The training was very comprehensive.
Gayle is so inspirational and the support given once trained is amazing.
I've just completed my second course online. Thank you.
Gayle and Blossom & Berry have been amazing to train with!
I started about 8 years ago with a baby massage course and have trained with them for a further 4 courses, all of which have been great!
I now have my own business and have taught many families the importance of nurturing touch.
The Blossom and Berry training is fantastic.
The courses are really complete and well-rounded, including support with getting our business going as well.
Gayle is really inspirational, so approachable, and really cares about all of her students and their ongoing success. If you are considering training in baby massage or yoga you absolutely must look at Blossom and Berry's courses.
I have never completed training like it.
I found Blossom and Berry after I had already qualified in baby massage, I was looking to expand my practice and I found baby yoga.
Within a month I was converting my training to the Blossom and Berry way for massage and had signed up for the complete diploma.
Blossom and Berry has changed online training for me.
I have done the full nurture course which gives me endless opportunities when it comes to supporting parents and their babies.
What makes Blossom and Berry stand out is the support you get from Gayle Berry and all the other teachers. Not only when you are doing the course but also once you have finished. Which has helped me grow as a person and as a teacher.
I'm very lucky and glad to be able to study baby massage & baby yoga teacher training with Blossom & Berry.
I live in Saudi Arabia and I took the courses online. It was easy to access, very clear and fulfilling.
You can find all that you need to start your own business which fits perfectly with my family.
Fabulous training courses! I've been learning online for the last year and the content is great.
I love how flexible it is. I started when my youngest was 5 months old so online had been perfect for me and my family.
The online support from Gayle and the community is great so even when you're learning at home you feel really well supported.
I have just started my online training and so far I am loving it!
I have sent off my first assessment for love creates love and can't wait to get my baby yoga modules started.
Really looking forward to my in person training in July and think the support so far has been amazing, I would highly recommend.
I know I thanked you at the time for the course, however I really want you to know that everything about Blossom and Berry is amazing and inspirational.
I have spent the last month going over so many of your resources and watching your videos and have enjoyed every moment of this journey.
I even found writing the business plan fun as I feel so positive and motivated towards this new business venture. I am confident it will all work out, it just feels right. That gift to me is priceless as it's been a long time since I have really felt a sense of worth so thank you from the bottom of my heart.
I had the great pleasure of meeting Gayle as part of her mentorship programme.
I went to her with an idea to expand my business and she took that idea and absolutely ran with it, in the most nurturing way.
Her excitement, her confidence and her business acumen were truly inspiring and she really helped me to get a grip on the realities of business so that I can bring my idea to life. I left my mentorship session feeling full of excitement for the future but one that was grounded and with more knowledge about business than I ever thought possible I could gain in a short space of time.
Simply the best training I have ever done.
Everything is there and more.
I thoroughly enjoyed my Baby Massage training with Blossom and Berry.
As an Occupational Therapist (OT) I have been keen to branch out my expertise by combining my OT knowledge and skills with that of baby massage for future classes.
I feel that this course is very complimentary to my profession as it encourages baby development and parent/baby relationships vital for biopsychosocial wellbeing.
As a Pre and Postnatal Yoga teacher, I wanted to extend my teaching to include yoga inspired stretches for babies within my classes.
I chose to train in both Baby Massage and Baby Yoga with Blossom and Berry. I cannot recommend these courses highly enough.
The teaching was exceptional, Gayle is very passionate about her training and this is demonstrated in the excellent presentation of the course and the resources that you receive. If you are considering training in Baby Massage and Baby Yoga, you will not be disappointed with Blossom and Berry. I continually recommend this course to many of my fellow yoga teachers looking to work with babies.
The best courses that I have ever done! I loved them.
Thank you Gayle for being such an inspiration and for training me so well. I can't imagine there being better baby massage and yoga training out there.
Gayle enriches the training with her amazing knowledge and expertise in baby massage and yoga and makes the training thoroughly of interest to the student and maintains a really comfortable and stimulating learning environment. The training materials are so well thought out and helpful and Gayle is so very supportive throughout your journey.
I would not hesitate in highly recommending Blossom & Berry for providing an excellent professional, yet friendly, training programme.
They are fabulous for anyone wanting to train in baby massage whether they are new or experienced in facilitating groups and I am proud to be accredited by Blossom & Berry.
Thank you.
I want to start by thanking Gayle for a wonderful course.
She was warm and welcoming and her depth of knowledge and learning tools have left me feeling fully equipped to deliver amazing baby massage and yoga classes that will enhance the service we provide at our children centre.
I would recommend Blossom and Berry to anyone looking for comprehensive courses.
The Baby Massage and Yoga course that Blossom and Berry offered seemed perfect.
The course was structured and educational, it wasn't just about learning a baby massage routine it was about learning the reasons why strokes and movements are beneficial and the physiology behind it.
The course also focused on teaching skills and how to become a great instructor and at the end I was provided with some essential resources to aid my progress. As an added bonus Blossom and Berry even came to Dubai to run the Instructor Course meaning I could carry on working as normal.
Our unique Nurture Experience With NO LICENCE FEES EVER
Earn as you learn - Our unique 12-month payment plan helps you to earn as you learn and be qualified in as little as 12 weeks but spread the payment over 1 year.
Lifetime Access To All Materials - We keep our materials up to date so you can be confident you are teaching in alignment with current practice and we just keep adding to the course with new resources to support you.
Personal development AND professional development - Our courses are all about helping you grow in all ways. Our courses help you to unlearn limiting beliefs and harness the power of your creativity to create the business of your dreams helping parents and babies.
Schedule your FREE Discovery Call to find out more
Do you have a query about these diplomas? Wonder if they're the right courses for you? Not sure whether to take the plunge? Whatever your question, book a free Discovery Call with Gayle now to find the answers and take the next step on your journey.
Become A Nurture Ambassador With Us
You are not just a teacher to us, you are a NURTURE AMBASSDOR
When I started Blossom & Berry 20 years ago I had a vision of a family of teachers working across the world sharing and teaching love.
Every single teacher that joins our community is welcomed, celebrated, appreciated and acknowledged.
Without our teachers activating love everyday through our training we would not have the impact across the world.
We value you and are here to support and empower you to reach your goals.
Hear from our teachers...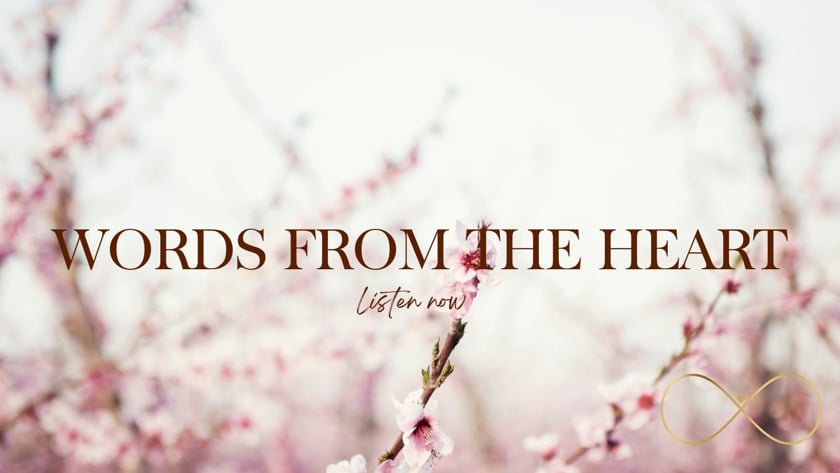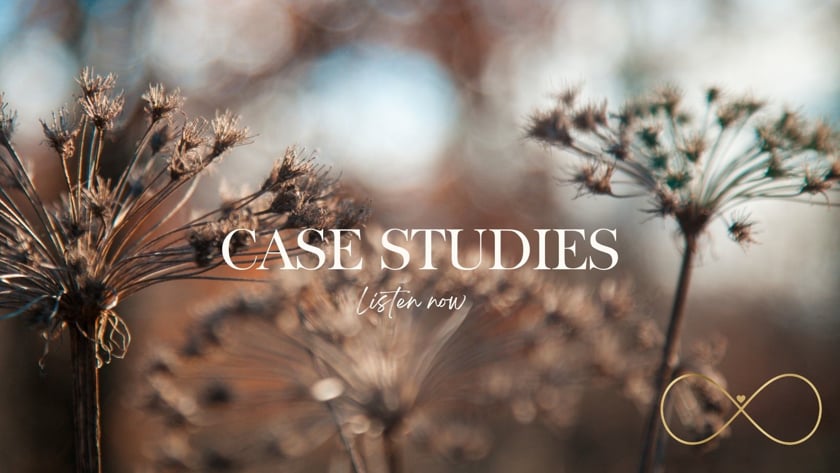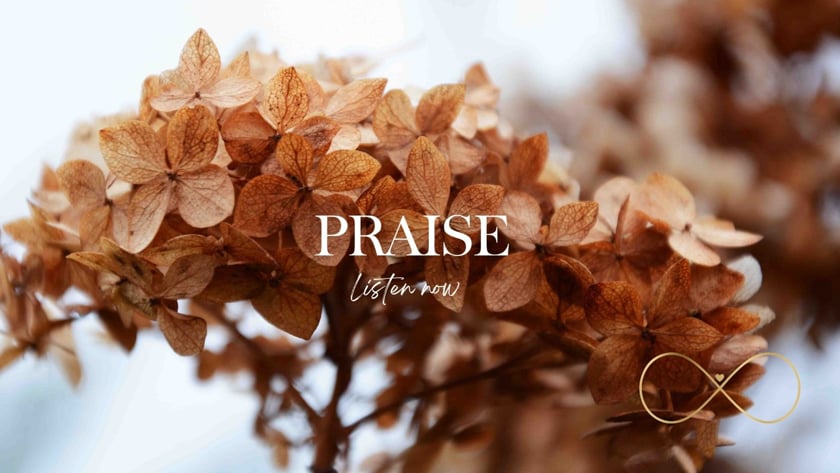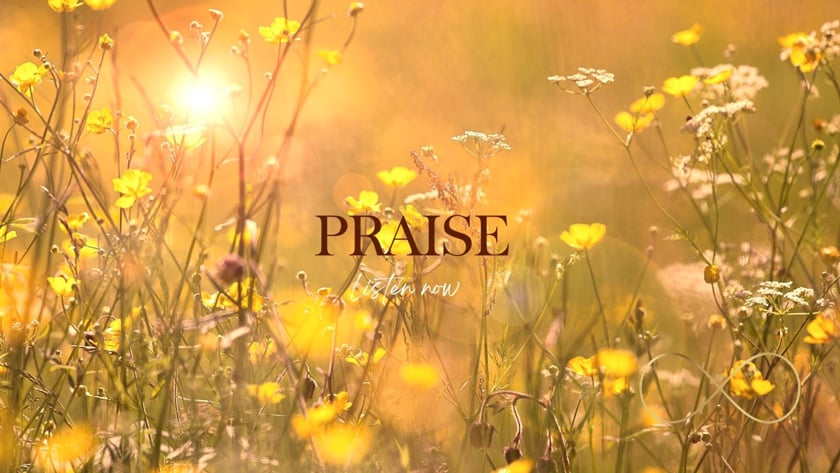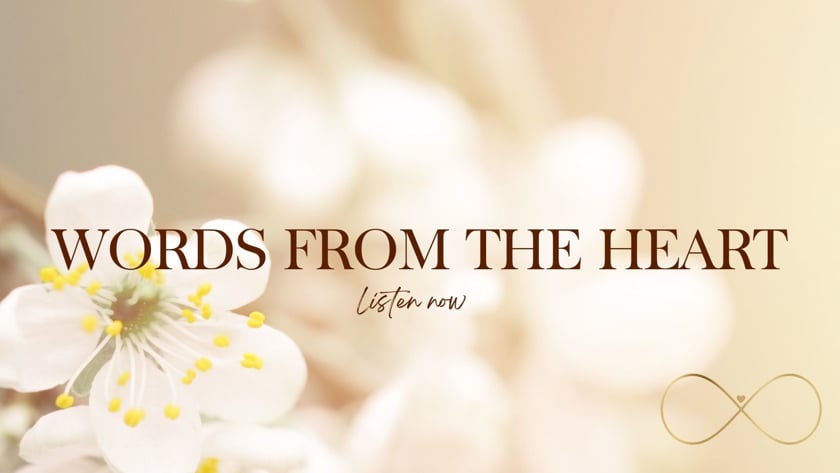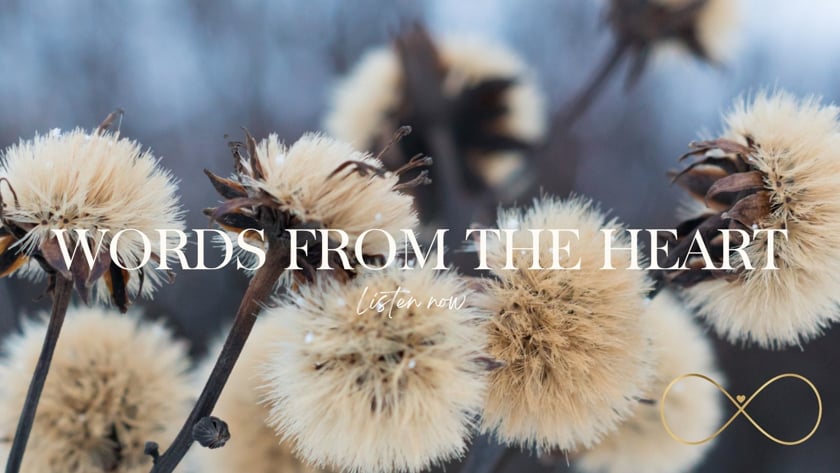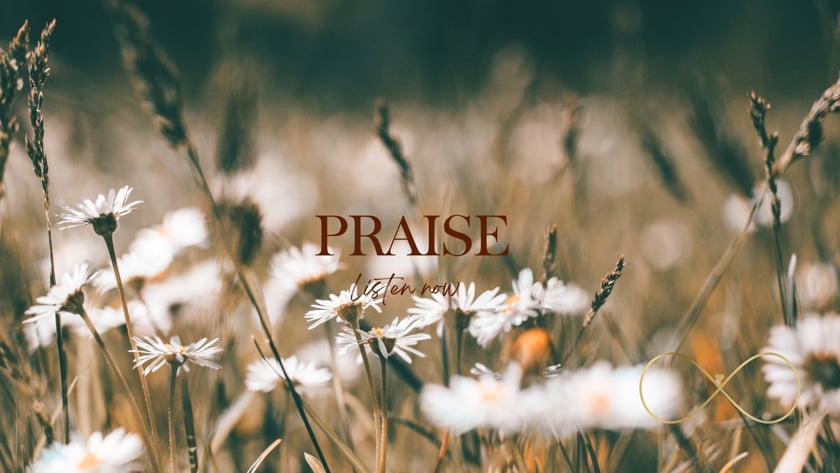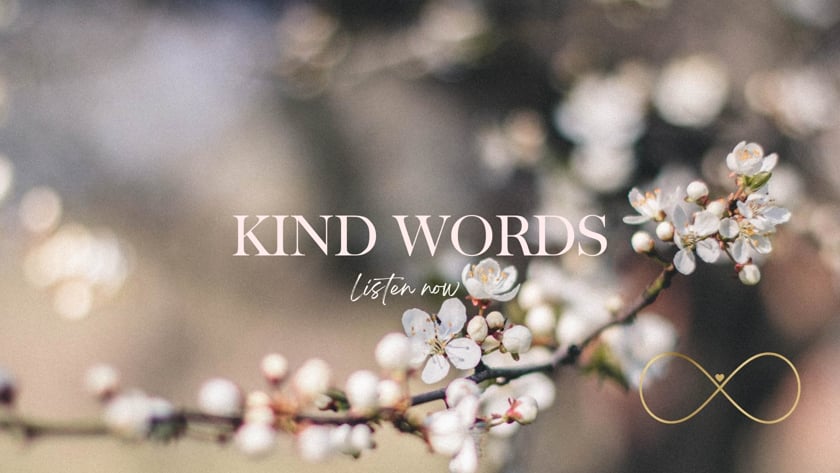 Ready to really grow your teaching practice and business? Need extra hand-holding, coaching and help with mindset and energy?
Enjoy Six VIP 60 minute coaching calls over 6 months
With all Blossom & Berry courses I am there for you personally as an expert in parent and baby wellness, fully qualified lecturer, teacher and mentor. This is part of the Blossom & Berry magic.
As well as being an international expert in baby massage and yoga, I am a global business mentor specialising in birth and baby businesses. I have grown Blossom & Berry from a small local business with a handful of clients in my front room, to be a global leader in the field of mother and baby wellness with over 2000 teachers across the world generating a six-figure turnover. We have expanded to have sister sites in Italian and Spanish, and I have trained teachers across the world in locations including Mexico, Dubai, Australia and Italy. I lead an amazing team of seven with love.
I am a transformational leader and business mentor to thousands of entrepreneurs who have created their own businesses. Many of my clients have been nominated as finalists in national business awards. I mentor clients across the world and I would love to mentor you more closely if you are looking for more support with strategy, mindset, energy and business.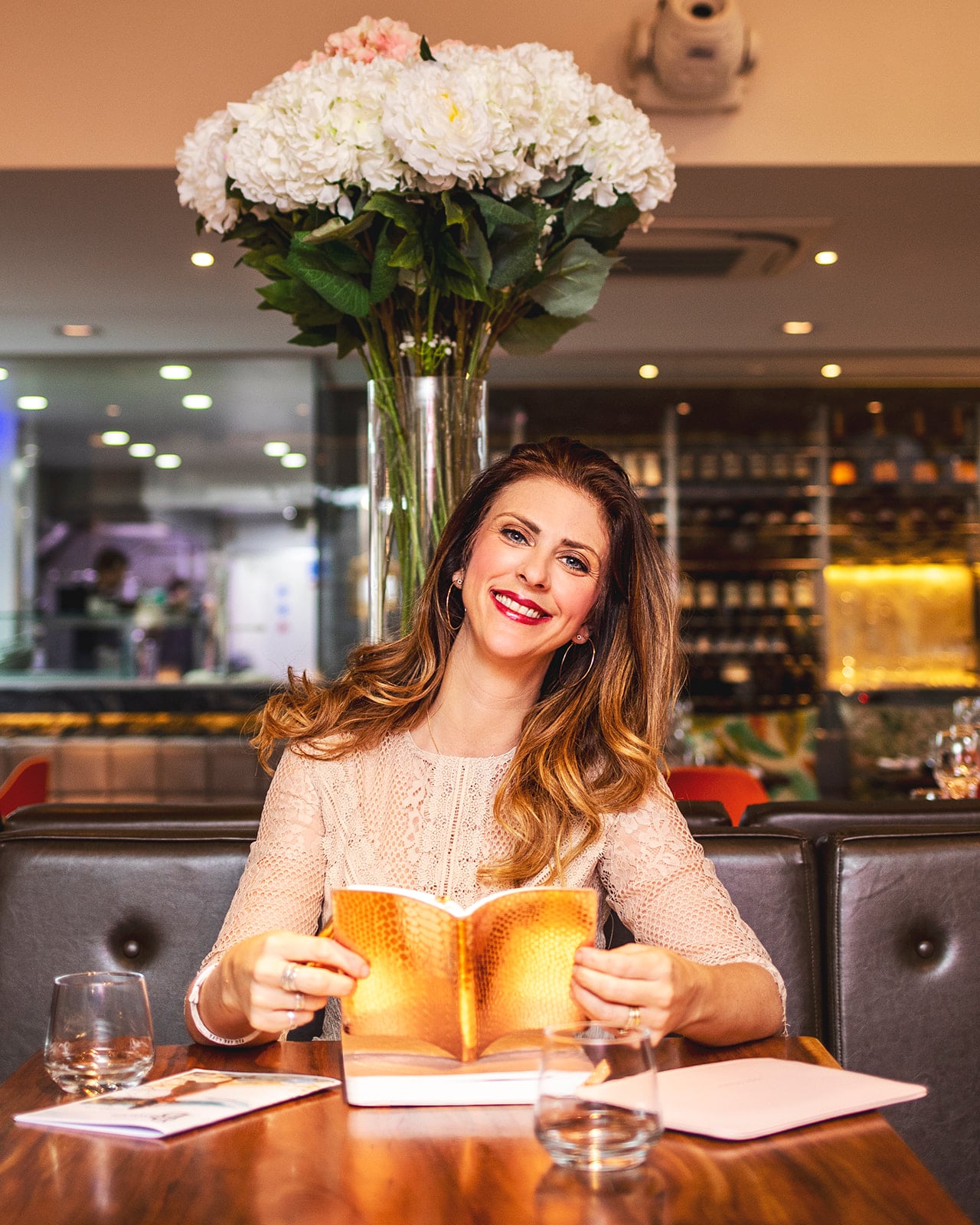 If you feel ready to invest into your teaching practice to grow and expand, my one to one business mentorship is ideal for you and will give you more time with me personally to become the leader that you want to be.
I offer a 6 month coaching package for £1999 with one 60-minute coaching call a month for you to keep aligned with your vision, feel grounded and to activate your plan. Mentoring, coaching and support is everything and how I have grown my business by investing in my personal growth and development. I support you to achieve your goals.
CHOOSE YOU! To sign up for VIP Coaching, select the add-on in the checkout.
FREQUENTLY ASKED QUESTIONS
We know what you are thinking
It depends how fast you study it. Baby massage takes an average of 12 weeks. Each of the courses is self paced and you can take as much time as you wish. You are a student for life so can keep coming back to learn.
If you are keen to qualify then we suggest setting aside two hours of study time a week.
No as we cover everything for you in videos and through all our resources. Learning online is flexible, saves time and money for you and we are always here to support you.
No, due to the nature of the course being accessible on enrolment, it means we can't give refunds. This program needs commitment so only enrol if you are serious.
You will stay in the family as a lifetime students. There are no ongoing licence fees.
We can help you get started and its a constant process of growing and learning together. The business mentoring part of Blossom & Berry never stops so you get coaching and a qualification. This is how we are different.
Yes our courses are all accredited by Blossom & Berry and in many cases external bodies too. We are covered for professional practice by Westminster Indemnity Insurance so you are a professional teacher.
Feel into where you want to be in a year. If you don't take the first step towards your dream, it won't happen. We have been doing this for 20 years and we are here to hold your hand. I know the path and can guide you.
There's video lessons, screen recordings, workbooks,  live sessions (for baby massage and yoga), teaching plans, handouts etc.
Absolutely! When you are ready, we are ready. Join the family and teach love. You can achieve anything you desire with the right support.
We include so much more than any other course provider with no ongoing licence fees.
The value of coaching, mentoring, business support, coaching and ongoing support is priceless.
A coaching package on its own would be £5000-£500K a year. We include this all for free as its essential to growth.
Yes. If you do the work on your business. Many of my teachers have replaced their primary school salaries with teaching just baby massage! Anything is possible but I never make guarantees on income. Its not ethical.