Testimonials
"I have completely loved the Tree babies course. These classes are exactly what I have been searching for, they feel so aligned with the business I want to create. I can't wait to share the magic with new parents. Thank you so much Gayle for creating a truly incredible and life changing course"
"Absolutely love everything about this course... I can't wait to put it all into practice. It has even got me on the hunt for my own woodland. Imagine the magic that could happen right there! Come on universe"
"Day one of Tree Babies and all I can say is WOW! For my whole life I haven't ever felt aligned with what I have been doing in my work. I started Tree Babies and I feel like I am where I am meant to be. I feel really emotional"
Watch the video below to discover the magic of Tree Babies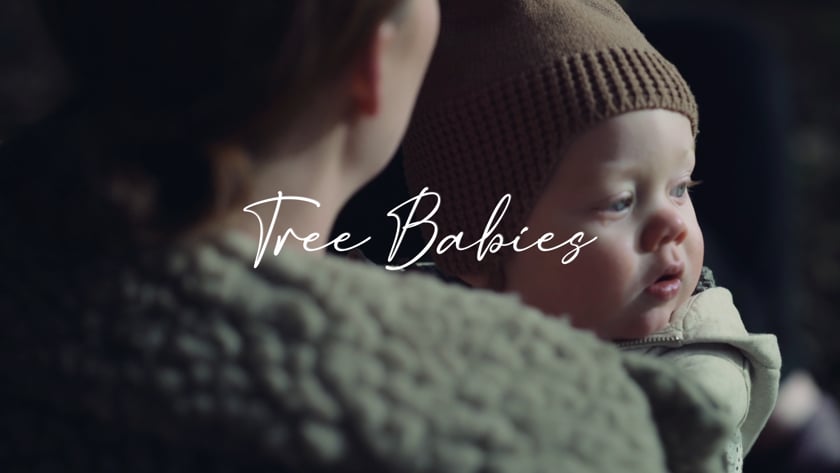 Are you ready to lead a completely new concept in parent and baby wellness classes?
Do you have an emotional connection to nature?
Are you empathetic and feel connected to living things?
Do you have a love of life and a desire to protect those you love and created a loving nurturing environment for them?
Do you often gasp in awe of nature, a sunset and notice the little things around you?
Do you enjoy practising mindfulness and would love to share this with parents and babies to create connection?
Do you want to create a nurturing and nourishing community for parents and babies based on experience rather than expectation?
If you said YES to any of the above, you are in the right place and have discovered a beautiful way to express yourself and activate your vision through our Tree Babies Guide training and become a teacher in as little as four weeks.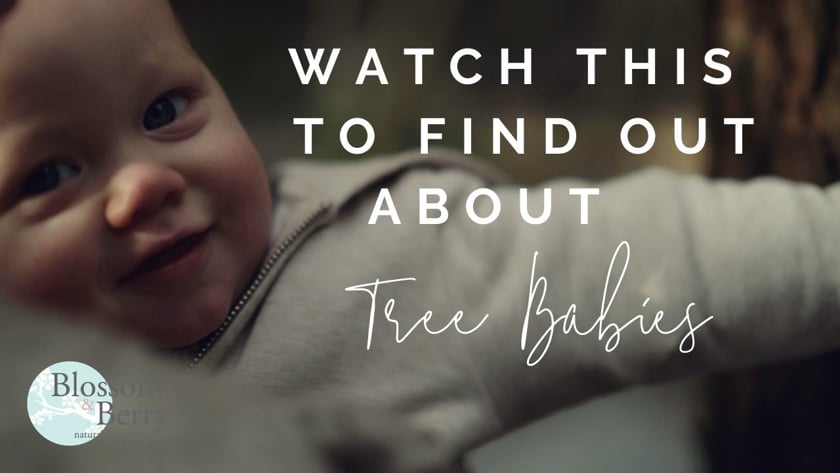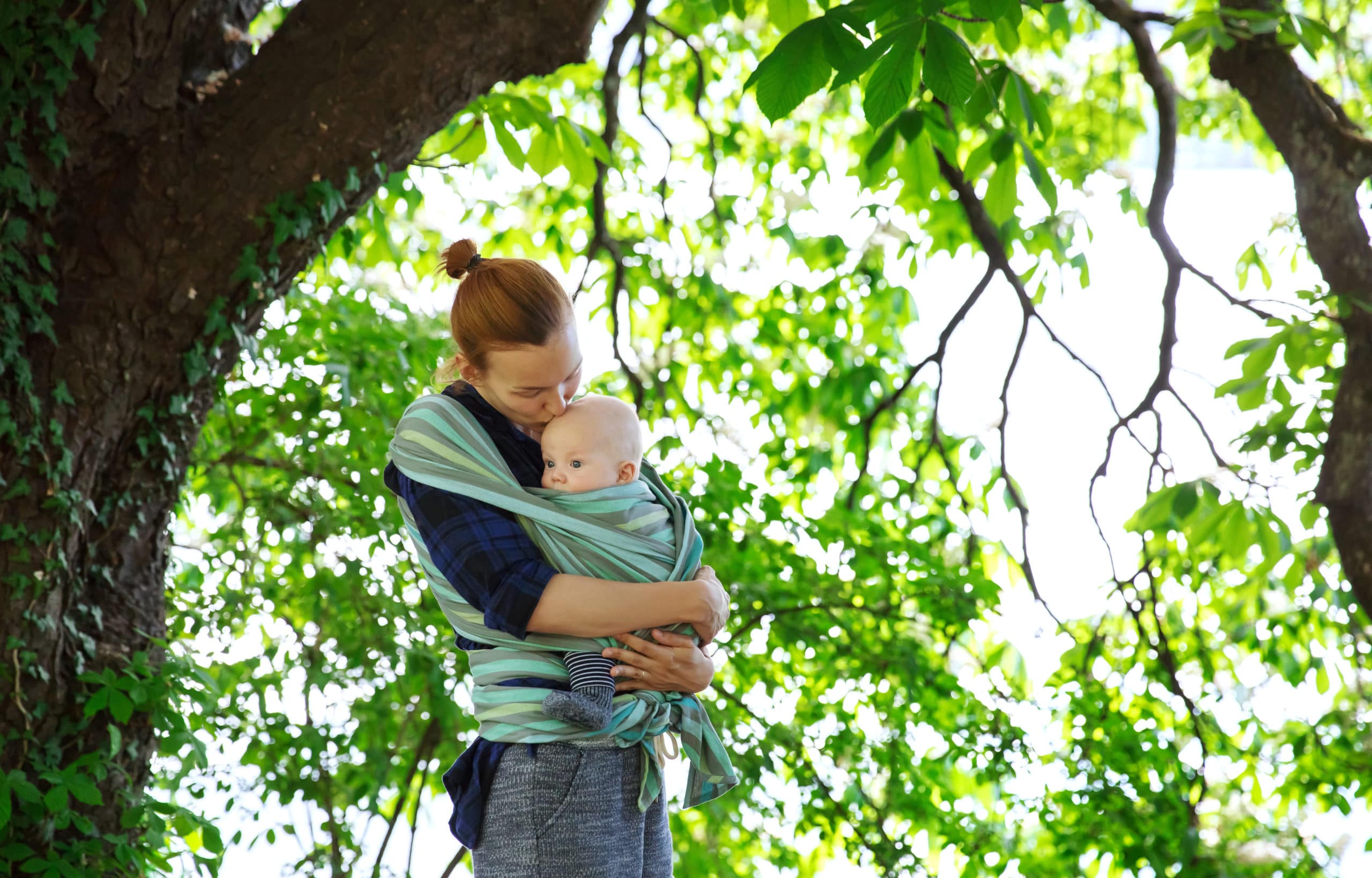 Tree Babies Guides are here to help parents connect to;
Nature with beautiful outdoors classes all year around

Each other through building strong community

Their babies through bonding, touch and presence

Themselves and their authentic parenting style
This is a totally new concept in parent and baby classes
Experience Over Expectation
Being Rather Than Doing
Presence Over Achievement
Heart Over Head
Tree Babies is a unique concept to Blossom & Berry based on the importance of love, connection and nature.
It combines a number of key elements that I believe deepen connection to ourselves and our babies;
Baby wearing, Mindfulness, Movement practices, Forest bathing, Nature art creation with mandalas, Stillness, Community connection, Gratitude Circle, Tea Ceremony.
Its beauty lies in its simplicity. Its rawness and most importantly cultivation of a daily practice of presence and gratitude which I believe can be life changing for everyone.
The seeds of

TREE BABIES…
Tree Babies was born from my experiences of connecting with nature and being outdoors during the first lockdown of 2020. I developed a daily mindfulness practice of simply "being" in nature and would walk for an hour a day just connecting with myself, my feelings, and the beauty around me. The intention to "just be" and receive the gifts nature provides to gain insight and peace of mind.
It took me back to the simplicity of life when I had my three children, Emily, Xavier and Caspar, all born within 4 years of each other and the joy and release of adventuring into nature with an open mind and an open heart.
Tree Babies is about connection at its core-Love creates love 
Right now, more than ever, connection is everything. In fact, there is nothing other than connection. We cannot ever be separate.  Connection exists to ourselves, to our loved ones, to our environment and to the universe. Separation is an illusion that creates fear, isolation, lack, hate and greed.
I created Tree Babies to help you remember who you are through nature and share this with others.  It's time to connect back to our inner knowledge of what we understand to be love and living in harmony with kindness and compassion to all things. It's a call to embody connection and not just teach it. Thank you for being part of this movement to help us see that we are all one, together.
Have wanted to start your own parent and baby teaching practice or community group?

Want to add new classes to your teaching practice that are COVID 19 accessible?

Want to learn new skills and take a different approach to parent and baby classes?

Add a new element to your business based on your love of nature and mindfulness.

Want to dip your toe into having your own business based on love, connection and community?
Tree babies is for you as it will give you all the skills you need to create a totally unique class for parents and babies in your area. You can train to be a teacher in as little as four weeks.
If you are feeling called to create community for parents and babies but you;
Don't know where to start
Don't want to do it alone
Don't feel confident
Don't know how to expand or grow your teaching practice
Tree babies is for you as you will get lifetime access to our accredited course with full resources, teaching plans, handouts PLUS ongoing mentoring and support from me within our Nurture Nest Community.
Starting your teaching practice has never been easier with us to support you. We give you everything you need.
Join over 200 teachers who have joined us since our launch who are discovering the joy of becoming a Tree Babies Guide 
Lifetime access to Tree Babies Guide Course
Legalities and health and safety

Evergreen videos on all aspects of the running the course

Self reflective exercises to learn and embody the principles of the course

Teaching plans

Handouts and booking guidance

Poems and our resources for class inspiration
Tree Babies Meditation to share with clients

Membership to our Tree Babies Guide Collective Facebook Group

Study guide and journal

Study Buddy

Ongoing free CPD webinars and training

Opportunity to attend our annual retreat

Regional Meet Ups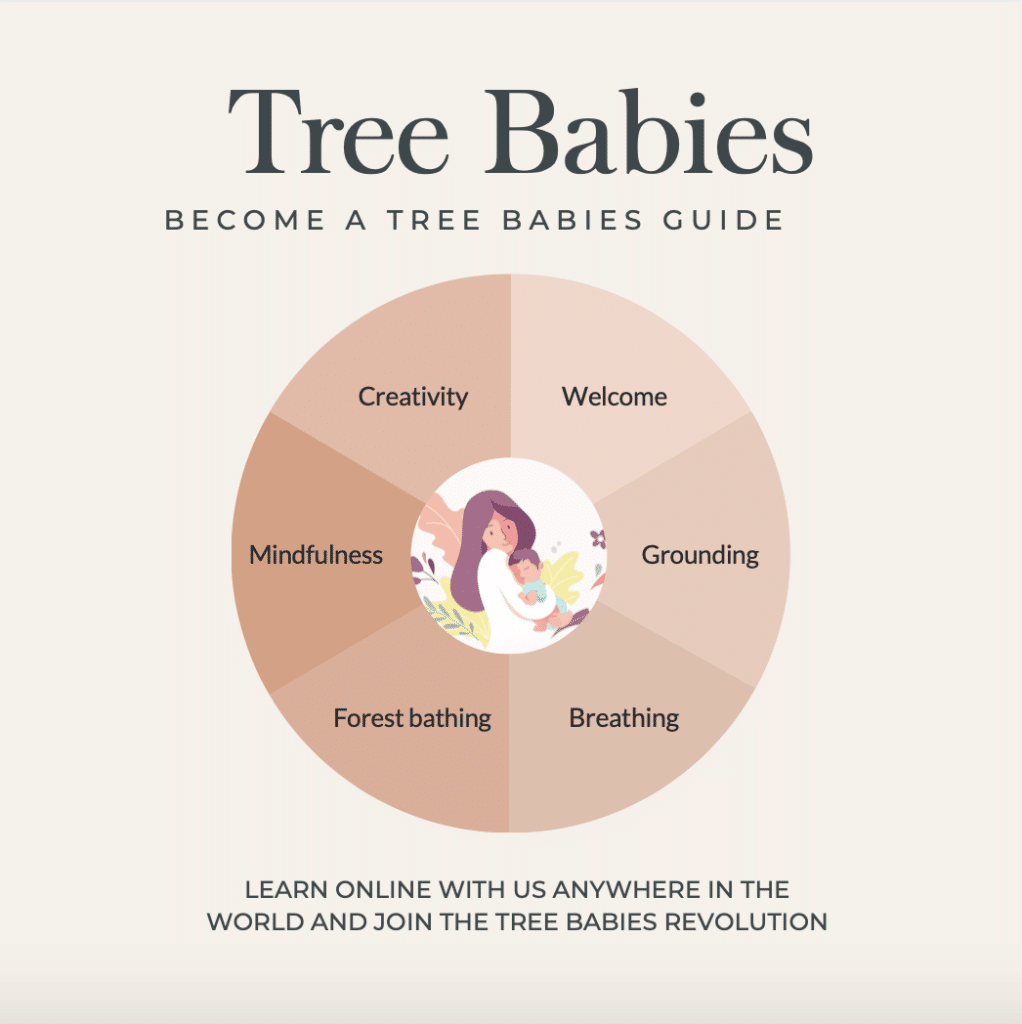 What's in the

Tree Babies

Training program
Baby wearing basics and safety - Learn how baby wearing helps to create connection for parents and babies and communicates safety with Ellen Tristram from Wraps Around Us
Mindfulness - Learn basic mindfulness techniques to share with parents and babies using our senses.
Movement practices - Learn simple movement and grounding practices to help relax, calm and centre parents.
Forest bathing - Learn the basics of forest bathing and the benefits of connecting with nature.
Nature art creation with mandalas - Create beautiful year round nature mandalas together as a community
Stillness - Practice stillness and reflective journaling.
Gratitude Circle - Learn how to hold a gratitude circle
Tea Ceremony
Health and safety advice

Ideas on where to hold classes

Guidance on how to hold space and facilitate groups outside
And Even More To Help You....
A special marketing module to help you set up your business
Everything is done for you from advice on setting up your teaching practice, teaching plans, resources and handouts, playlists, mediations and class examples
With all Blossom & Berry courses there are no ongoing fees ever. You are free to set up your business under your own brand with freedom and creativity.
Advantages of running Tree Babies Classes include; low overheads, all year round classes, easy to start up. You can be running classes just in time to enjoy the beauty of nature in Spring and Summer. You can be qualified in as little as four weeks.
Testimonials
"This course has been incredible by the way and so aligned with my Life and mindset. So thank you so much for making this so accessible and sharing your knowledge and love. I have found it incredible and can't wait to put it into practice."
"I am so grateful to you for creating such a beautiful course! I have really enjoyed reading into the subject and my own self practice which have benefited from massively! I'm so excited to start classes in the new year."
Plus with all our courses, as well as your training and certificate, you receive our unique Ongoing Nurture Package completely free of charge which includes...
Ongoing support for as long as you need it in our private Facebook Community "The Nurture Collective" to meet the rest of the community to support you. Connect with over 900 teachers globally and be part of the family. The support provided by Blossom & Berry is invaluable, unique and priceless!
Ongoing support from me as your mentor in our Facebook group. I have nurtured and supported over 2000 teachers to set up their practices and have over 20 years experience in the parent and baby wellness industry. I am here to listen, support and guide you to success. I have got your back.
Feedback on your assignments as we personally mark your work. Everyone is a VIP at Blossom & Berry. I am here to give you feedback, to connect with you and guide you. I listen to what you need and we are creating new resources for our students and teachers all the time.
10% discount on all future Blossom & Berry courses to help you extend your services. We also have a referral scheme if you introduce others to the family. We also have regular meet ups, events, socials and co-create joint projects showcasing the importance of love and connection.
We aren't just online. We have regular meet ups at our social groups across the country to connect and share ideas. You are also invited to join us on our annual Nurture Retreat to relax, unwind, learn and connect with your fellow teachers and on various connection days. There are lots of opportunities to hang out and have fun.
Access to a range of expert masterclasses from our mother and baby health and wellbeing experts from the Blossom & Berry's Nurture University so you can learn how to serve your clients more from the best professionals PLUS regular business coaching by me to help you succeed which is worth hundreds of pounds.
Lesson plans for one-to-one sessions, workshops and specialist sessions for fathers and special needs babies. We update all our course materials to make sure you and your clients are safe.
Celebration of you with our Teacher of the Month award and Teacher of the Year award and showcasing your business on our social media.
This is all included in our training and offers you not only a certificate but the ongoing support to be a success. You receive £1000s worth of coaching, mentoring and support when you train with us.
♥ Over £1000 of business and marketing resources on enrolment including our "How to Leave The 9-5" mini course.
♥ Free online baby massage course hosted by myself to share with all your clients as part of your classes and our "Safe Spaces" Inclusivity Course.
♥ Free "Love Creates Love" course to help you connect with your community and give back.
♥ Extra freebies throughout the year, extra content, celebrations, give backs and so much more (I love surprises!).
The Blossom & Berry difference is that you are a STUDENT FOR LIFE, you are NEVER ALONE and fully supported for AS LONG AS YOU NEED
Extra Value Packed Trainings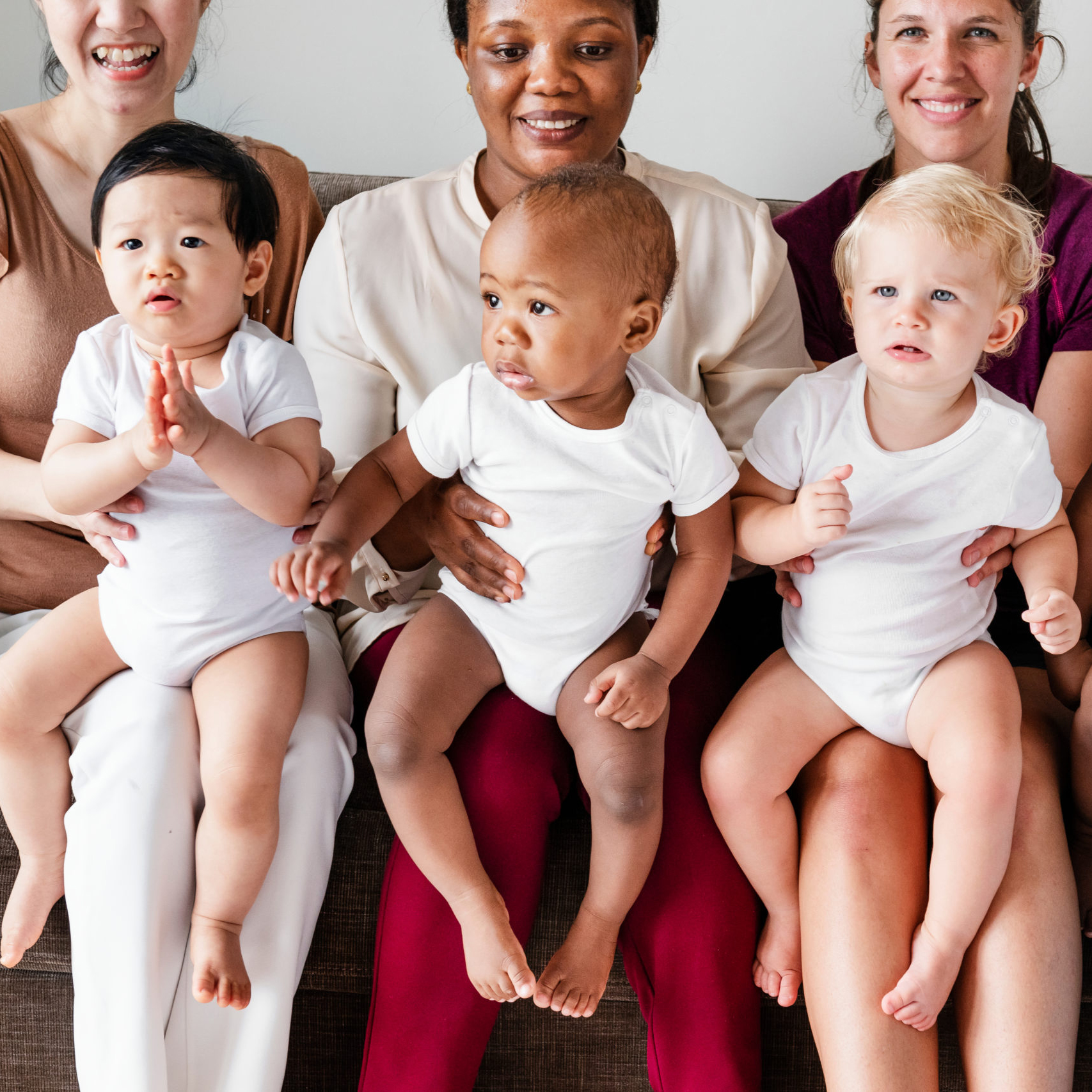 Safe Spaces Inclusivity In The First 1001 Days
At Blossom & Berry we want to create safe spaces for all parents/carers and babies to be seen, heard and understood. We have co-created our "Safe Spaces" course as an essential bonus element of all our training courses so that you have an open heart and open mind to inviting and welcoming all parents and carers into your nurturing space.
This mini-course is designed to challenge any bias or unconscious prejudice we may hold about parents and carers based on their identification and covers age, race, ability, gender and sexuality.
Completing Safe Spaces is a compulsory part of our Blossom & Berry training and our commitment to creating love and safety for all.
Give Back Community Training
Love Creates Love brings to life my mission to make the world a happier, more compassionate and connected place through empowering parents to respond to their baby's needs and teach love through nurturing touch, massage & yoga.
Included in all of our courses is our bonus Love Creates Love Creator course that gives you a blueprint to run free Love Creates Love sessions in your community to help reach out to all parents. Everything is included to set up your own group to build community and give back
"Every child who receives love has the capacity to go on and give love, and so it continues to make the world a more compassionate and peaceful place. Love creates Love." —Gayle Berry.
When we invest in love and empathy, big changes can flow from this and the impact can be beneficial for us all. And it all starts with nurturing touch and connection.
And when you train with us you always receive 
Love and support
Connection and community
My support and mentorship. I am an international expert in parent and baby wellness and have been training students for over 17 years and I love what I do. I am Channel Mum's baby massage and yoga expert and author of three books on baby massage and mother's wellness.
You can understand the importance of loving touch, connection and early attachment and bonding in the creation of happy relationships.
Learn useful techniques to help you and your family as well as supporting other families.
You can learn with us anywhere in the world, in a way that is most flexible and convenient for your lifestyle.
You can create your dream job working in a fulfilling and nurturing environment running your own teaching practice
An invitation to join our Facebook Community "The Nurture Nest" to meet the rest of the community to support you.
Ongoing support from me as your mentor in our Facebook group. I have got your back.
Invitation to join us on our annual Nurture Retreat to relax, unwind, learn and connect with your fellow teachers
10% discount on all future Blossom & Berry courses to help you extend your services.
Access to a range of expert masterclasses from our mother and baby health and wellbeing experts from the Blossom & Berry's Nurture University so you can learn how to serve your clients more from the best professionals.
Investment into the Program
Includes everything you need, mentorship and coaching (which is priceless) with no ongoing licence fees:
Only £997
Or £88 per month instalments for 12 months.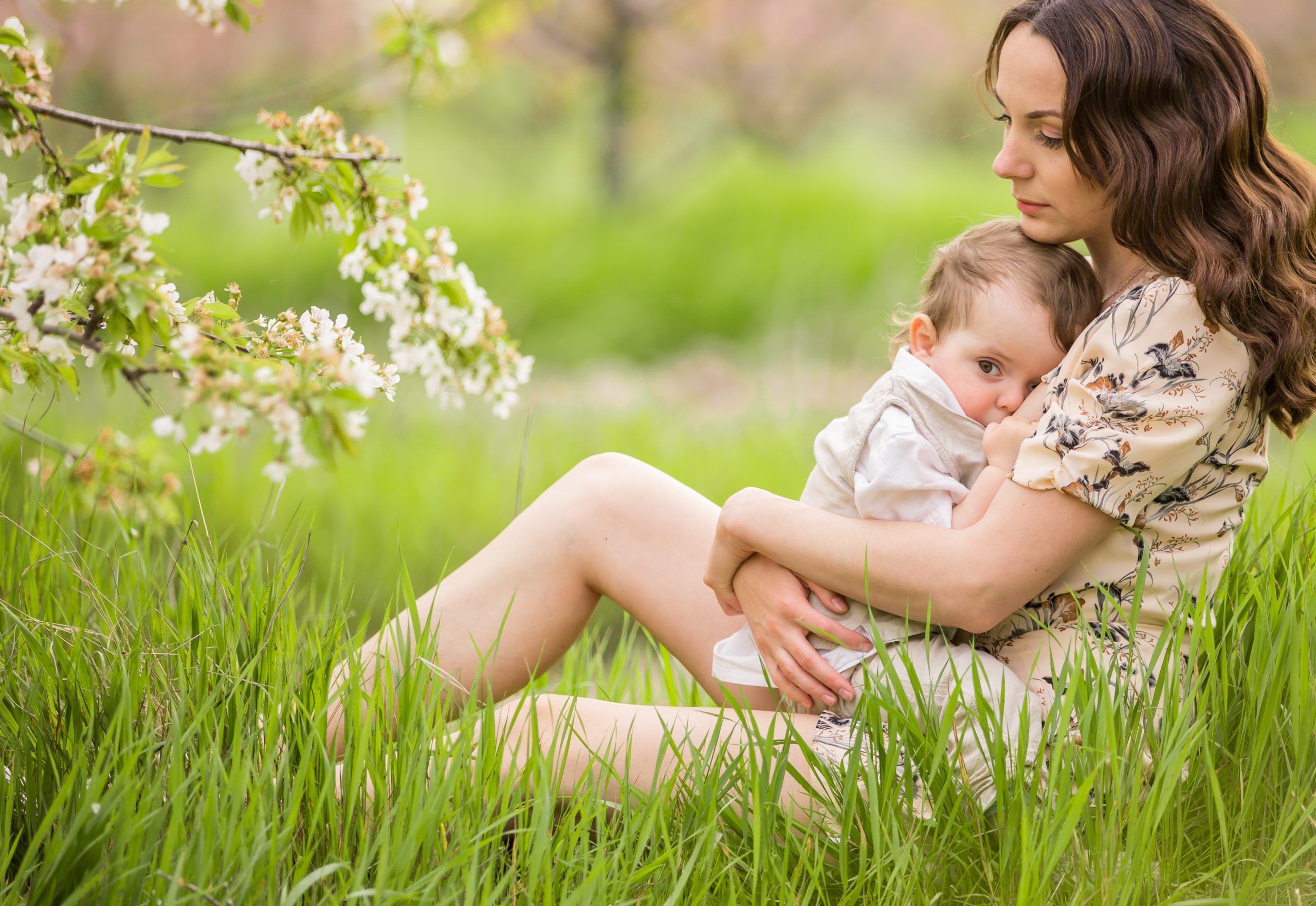 Join The Tree Babies Revolution
Babies lead us
This is a safe space to connect, explore and share
There is no expectation of any outcome from the classes, experience or each other
This is a class for BEING rather than DOING
There is nothing to do
There is nothing to change
There is nothing to achieve
There is nothing to fix
There is everything in the moment.
The moment is now.
Tree Babies classes are a wonderful opportunity to connect with nature and introduce the babies to nature. Bringing a baby into nature is a wonderful first communion of all the abundant gifts nature has to offer. It is the start of a lifelong journey of your baby with nature. As a parent, we are our baby's guide and we can offer nature to baby and baby to nature.
This connection with nature is part of many traditions around the world. We have lost our connection to nature in many parts of the busy world. Tree babies gives the opportunity to create connected experiences with nature from the earliest of days. We are all one, connected and together.
We are not a franchise and there are NO MEMBERSHIP, LICENCE OR ONGOING FEES WITH US EVER.
You can get all the support you would have from a franchise but complimentary with your training. You have COMPLETE FREEDOM to trade under your own brand but have the mentorship from us at the same time. Join hundreds of my independent teachers all succeeding in their own right but supported by us.
We also have a 100% STUDY GUARANTEE which means that if you need something on the course and it's not there for you, we will create the resource you need to help you study.
We only want you to invest if you are truly committed to studying with us and to reaching your full potential.
We are here to support you 100% but you need to be ready to do the work. Our teachers are very successful because we support them and they bring their passion and vision for their teaching practice and business.
You receive a certificate from Blossom & Berry as a certificated Tree Babies Guide. You can obtain insurance to hold classes and be part of the Blossom & Berry community.
The course is straight forward and dependent on your experience of mindfulness and  connecting with nature. Most people complete the course and set up their own groups in four weeks.
£997 one off payment with no onward fees.
Or £44 per month instalments for 24 months.
Absolutely not. Everything is covered and more. We have over 50 videos online and create materials all the time. 100% of my students when asked said my courses overdeliver on value and exceeded their expectations.
I had absolutely none when I first started teaching and created Blossom & Berry and I would say 95% of my students are the same. Nearly all have never had a business and don't know what to do to get started and to nurture and grow their practice. That's where our resources and community come in to help you and your business thrive.
Why trust me with your training?
I work so hard to make sure that all my students are happy and have all they need. If you train with us, I will be your teacher and mentor and I take that seriously (which means working long hours and late nights some times!) I have made the jump from a career as a project finance lawyer in the city after studying and training for seven years to become an expert in parent and baby wellness. Do I have any regrets? Absolutely none!
So many of my teachers share a similar outlook on life, parenting and wellbeing. Running your own family friendly flexible business enables you to be with who you love and doing what you love. Time and experience is so precious. If you are not living a life you love now, it's time to change that and start now!
Nineteen years of teaching students in person and online around the world means that I know exactly what you need to feel confident when studying to become a teacher. I have also taken extensive training in many subjects such as life coaching, hypnotherapy, doulaship, sleep consultancy and pre/post natal yoga. Blossom & Berry courses draw from all of my training and experiences over the years. I know how to make parents and babies happy in classes through creating great resources, learning activities, after course support and even little things like gorgeous playlists for my classes and yummy herbal teas and organic snacks. It all helps to create a nurturing experience where parents and babies feel valued, celebrated and nurtured.