CHANGING THE WORLD ONE BABY AT A TIME
Our live one day event on how love and nurturing care in the first critical 1001 days of life can help us reach our full potential.
PLUS LIVE MUSIC, POETRY AND YOUR CHANCE TO BE INVOLVED IN NETWORKING, ART AND VISION BUILDING FOR THE FUTURE. 
The inaugural Nurturing the Future - 1001 Days To Save The World Live Event is a cross discipline celebration of why love and nurturing care matters in the first 1001 days of life from conception to two.
It is an empowering event for everyone who cares about creating a more connected, healthier, wealthier more peaceful world for our children starting with love.
Nurturing the Future reveals why the first 1001 days of life are so crucial and critical in preventing challenges in the world such as poor mental health, addiction, social isolation and poverty and highlights how love and nurturing care can help us all reach our full potential in life.
It brings together experts in the fields of conception, birth and the early years alongside transformational stories of how love can change the lives of parents and babies across the world. It connects the fields of science, health, psychology and spirituality.
The event will showcase research and education backing investing in love, connection and human potential as well as providing opportunities to join a community elevating the importance and value of love and nurturing care in the world.

The event connects all those working with parents, babies and children and parents and babies to come together for a full day of learning and supporting one another.  We will welcome 150+ people to the event.
Nurturing The Future seeks to elevate the conversation around self care, love, support, community and nurturing care from conception, through pregnancy, birth and the early years.
Although the main event is in London, there are partner events happening around the the world in Australia, Mexico and Botswana. 
During the run up to the event, there will also be an awareness week with the opportunity to promote the importance of the first critical 1001 days of life.
This is a global movement and we are building a community across the world devoted to investing in love.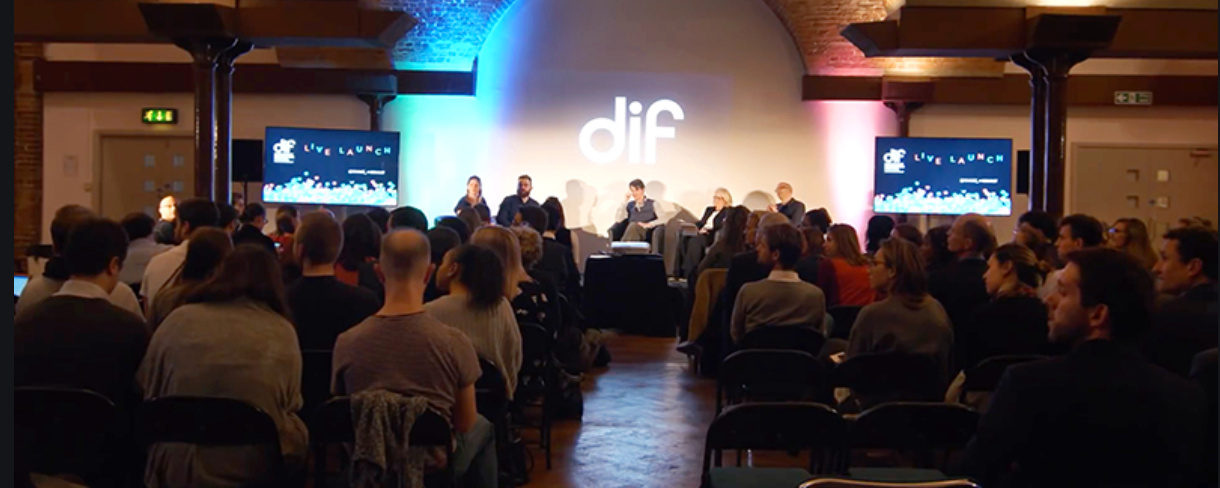 Why Nurture The Future? Why Now?
The first 1001 days of life are critical because the period from conception to two is when the brain is growing and developing at the maximum speed and laying down the foundations for the future.
Science has revealed that the first 1001 days of life and the expression of our genes is highly influenced by our environment making the importance of nurturing care absolutely critical for realising the potential in us all. It is a fact that the emotional environment of infancy created by relationships with parents shapes us psychologically and neurologically forever. That's why it's time to bring our attention and focus to supporting and empowering parents from the period of conception to two to provide nurturing and loving care for their children. In this way we invest in the best environment to nurture the future, empower parents in the present and heal the past.
Nurturing the future is an opportunity to elevate the importance of nurturing care and love in society, celebrate the invisible power of parenting and inspire action to provide more support for parents and babies.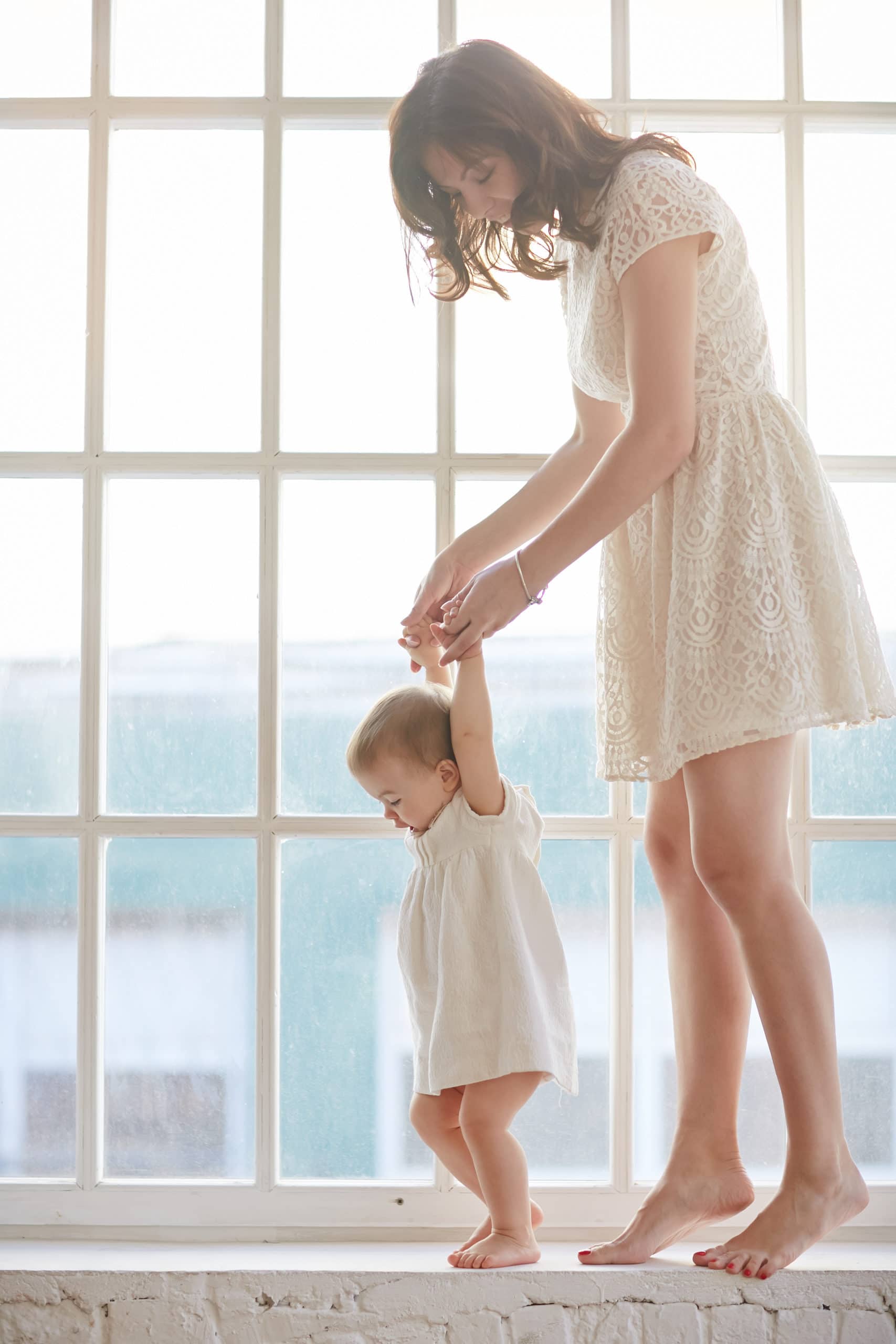 This event is designed to bring parents, birth and baby practitioners together to raise awareness and create more powerful connections to change the world with love.
One part of the event will be dedicated to looking at inclusivity for parents and babies and specifically on anti racism education for the early years.
"Love is a pathway to a more conscious and connected society where human potential is fully realised on a global scale"
—Gayle Berry
What Will Happen on the Day?
Nurturing The Future is powerful event to elevate the importance of love and nurturing care in the world. It's a day of education, inspiration, connection and action that centers around the importance of the first 1001 days of life.
We will illuminate topics, have empowering conversations and set intentions around how we can elevate the value of love and nurturing care for babies and children. This is your chance to understand the importance of early emotional and mental health and how it affects us all.
There will be key note speakers, panels and creative opportunities to make connections and collaborate on future projects.
We welcome everyone including; parents and babies, midwives, health visitors, baby massage and yoga teachers, doulas, doctors, activists, professionals working with women in pregnancy, birth and beyond, paediatric therapists from all disciplines  charity workers, politicians and mother and baby wellness influencers and anyone inspired by this amazing window of opportunity.

We will have the top experts from the pregnancy, birth and early years sector sharing their knowledge and expertise and present to answer any questions from you on the day.
Parenting expert and international author on parenting
What We Can Do As Parents To Support Babies In The First 1001 Days
Sarah Ockwell-Smith is a well known parenting expert and a highly regarded popular childcare author who specialises in the psychology and science of parenting, 'gentle parenting' and attachment theory, with a particular interest in child sleep. She has authored eleven parenting books, translated into over thirty languages, including the bestselling 'The Gentle Sleep Book' which has sold over 100,000 copies in the UK alone.
Why Love Matters - The Power Of Nurturing Touch And Connection In The First 1001 Days Of Life
Gayle Berry is the Founder of Blossom & Berry and your teacher, mentor and cheerleader. Her official title is International Lecturer & Expert on Baby Massage & Yoga.
Founder of Blossom & Berry, BA, Dip. Law, PGCE, IAIM, Birthlight, Dip Hypno, Clinical Hypnotherapist, Life Coach ITEC Massage, Author, Pregnancy and Post Natal Yoga Teacher, Children's Yoga Teacher, Doula & Sleep Consultant.
She is an international author and expert on infant massage and yoga and a proud mother of three amazing children.
Gayle is also the Co-Founder of the charity 'Love Support Unite' where she has enabled a safe motherhood project for mothers and babies in poverty in Malawi. She is also very proud to be an Ambassador for a number of mother and baby wellness brands as well as a Channel Mums' Baby Massage Expert and a global business mentor.
Founder of Blossom & Berry and expert on mother and baby wellness
Founder of Fathers Reaching Out and expert on paternal mental health
The Importance Of Paternal Mental Health
Mark Williams is a Keynote Speaker, Author and International campaigner. In 2004 he himself experienced depression and suffered in silence for years until he entered community mental health services.
He founded International Fathers Mental Health Day and #Howareyoudad campaign to make sure all parents are having support for the whole family.
Mark has spoken on television and radio stations around the world while working with Dr Jane Hanley who have both published articles on Fathers ( Paternal) Mental Health together.
Mark was awarded Inspirational Father of the year and local hero at the Pride of Britain Awards in 2012 even invited to meet The Royal Family on World Mental Health Day also awarded the Point Of light Award by the Prime Minister in 2019.
Why We Must Consider An Anti-Racist Approach With Our Children Under 5
Liz Pemberton (she/her) is the Director of The Black Nursery Manager Ltd – a training & consultancy company which focuses on anti-racist practice within Early Years. With 16 years in the education sector, Liz's roles have included Secondary School Teacher (QTS), public speaker and up until recently, Nursery Manager, allowing her to teach, manage, support and educate Early Years students, practitioners and professionals in a variety of forums.
Her mission is to promote inclusive practice in the Early Years (under 5's) education sector, with a particular focus on how race, culture and ethnicity should be considered in this practice. During her career, Liz has developed a fantastic network of likeminded practitioners and professionals, broadening her focus from Nursery Management to sharing her expertise through media.
Not letting the current circumstances get in her way, more recently, Liz has been creating content on her Instagram page, delivering webinars, working closely with Local Authorities to consult on developing anti-racist strategy and collaborating with Early Years organisations to promote this best practice, as she knows that this is important and urgent work that we all need to do.
The Black Nursery Manager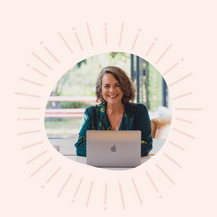 Tapping Into Our True Nature as We Nurture Ourself in Pregnancy, Birth and Beyond
Sophie Burch aka The Mamma Coach is on a mission to put mental and emotional wellbeing more on the map in pregnancy, birth and parenting. She has 15 years as a mother to 4 boys (including twins), as a perinatal therapist and coach, and a birth trauma and pnd survivor. Her experience has shaped who she is and awakened her to a life of compassion and deep empathy for everyone from pre-conception through parenting. Her approach is simple: to allow people to feel held and heard, safe and worthy of love and self acceptance.. Sophie believes that our strength comes from self compassion, kindness and knowledge, which is her ethos.
She is an author, leader and founder of The Beyond Birth Collective and 2019 saw her launch her online Guide, Beyond Birth: A Mindful Guide for Early Parenting, which is an integration of all she knows will help people have a more balanced, nurturing experience as they transition from pregnancy to parenting. The Mindful Early Parenting guide is available as a published book, an ebook, parent-baby support sessions and a practitioner training course where there are now more than 100 Beyond Birth Practitioners supporting 100's of people in pregnancy and early parenting worldwide.
She is a Trainer and Team Member at PMH Training CIC with leading Perinatal expert and Author Dr Jane Hanley and Fathers Mental Health Campaigner Mark Williams and offers online and in person coaching, 1:1 and groups and has appeared on numerous expert panels, podcasts and guest lives including The Baby Show, The Good Enough Mother, Pause Purpose Play, Birth-Ed and Peanut."
Recognising And Healing Perinatal Trauma Can Create The Foundation For Deeper Connections And More Love
Alex Heath, is the Founder and Course Director at TBR College of Perinatal Emotional Health and author of the book: Recovering from a traumatic birth; a practical guide.
She is also a parent herself, a Clinical Hypnotherapist and still occasionally, a birth doula.
Since 2016 she has been training HCPs, birth professionals and pre & postnatal specialists in the therapeutic skills and techniques that can provide a brief intervention to parents struggling to cope after a traumatic perinatal event.
Her mission is for society to realise that good parenting begins with robust, resilient mental and emotional health.
She believes that pregnancy, birth and parenthood are not merely physical events to be endured but a spiritual and emotional transition into a new territory. In her view far too many parents survive the journey when in fact they could be thriving.
Founder of the Traumatic Birth Recovery
Developmental Play specialist, Paediatric Occupational Therapist and Founder of The Developmental Play Academy
Putting Power Into Play The Love Way
Carly Budd is a registered Paediatric Occupational Therapist (OT) and developmental play expert. She is the Founder of the Developmental Play Academy with nearly 150 practitioners globally and is also a lecturer in baby massage and baby yoga for the global Blossom & Berry and Channel Mum's Children's OT Expert.
Also a mother of two, with over 15 years experience working with babies, children and families both in the NHS and in the independent sector. Her passion is in promoting the development of little ones through loving, playful interaction, movement and sensory based play.
Play is the occupation of children and it is her dream to teach others how to use play as a way to support the growth of our smallest people - our babies and children. It is her heart's wish for parents to interact more playfully with their little ones, knowing truly that they are enough, that so much of what they do day to day is just what their little one needs and that play can be very simple but extremely powerful. Sharing knowledge through her bespoke online training means that practitioners across the globe can go on to empower parents to play and connect with their little ones for a more loving, connected future in a way that supports a baby's development across the board. As a mother herself, she knows the realities of being a parent, spinning all of the plates, but she also knows the absolute crucial need for children to experience love and play. Play is so important for infant brain development, learning, exploring movement, and for social and emotional wellbeing. If we can invest in our little ones early, then supporting their growth and development now will serve them for a lifetime and generations to come. This is Putting Power into Play the Love Way.
Mandy Rees is the founder of Mother for Life and creator of a unique Mother Circle Leadership Course that trains women to run their own successful Mother Circle businesses. It is Mandy's goal to create a global network of Mother Circles where mums and their babies come to heal, connect, rediscover their joy and embrace all that motherhood has to offer. Mandy believes that mothers coming together, in support of each other, is what will change the way society values motherhood.
Mandy is also a yoga and baby massage teacher, a healer, a mentor, emotional health coach and a birth re-wind practitioner. She has worked with Harvey Nichols, John Lewis, iCandy and The Baby Show.
She lives in Birmingham with her husband and two daughters.
Pregnancy and Postnatal expert and founder of The Mother Circle
Prioritising Calm and Connection in Infant Feeding
Anna Le Grange is a Lactation Consultant, Paediatric Nurse, Mindfulness Coach and Mum to 3. She has over 20 years of experience of working with new families. Anna is passionate about educating, motivating and supporting parents whilst they navigate their breastfeeding journey, with both practical and mindful solutions. She runs both in-person and online antenatal breastfeeding classes and supports families in their homes with any breastfeeding problems and concerns once their baby is born.
Anna runs breastfeeding education courses for health professionals and volunteers, teaching them how to incorporate mindfulness and positivity into their breastfeeding support. She is currently studying an MSc in Positive Psychology and in her spare time loves taking her Cocker Spaniel Rufus on coastal walks.
Nurturing Infant Mental Health In The First 1001 Critical Days
More and more children today have difficulty managing stress, have a short fuse and feel no-one is there for them. The result? Depression, anxiety, eating disorders, addictions, relationship difficulties and reduced attainment, often lasting into adulthood. I founded Grobrain to help parents understand the vital part they play in nurturing their child's emotional health in the early years. Neuroscience shows that the foundations for mental health are laid in the earliest months and years of life, when the brain is developing at its fastest.
Oxytocin Power! - The Importance Of Nurturing Touch As Self Care In Pregnancy
Palmer's, the UK's leading cocoa butter bodycare brand, is committed to promoting self care in pregnancy and beyond through the power of nurturing touch and self care practice. Oxytocin, which is released through nurturing touch, is the love hormone that makes us feel good, connected to ourselves and others and brings us home to calmness and relaxation. Find out how nurturing touch during pregnancy has so many benefits for mothers and babies and learn more about massage as a way to feel good.

PLUS APPLY FOR OUR AWARD AND £1001 GRANT
We want to celebrate you...
Gayle Berry has set up a grant for £1001 which can be used to support any project, voluntary community based project working to help to nurture the future through parental and infant mental health. You are welcome to apply for the grant which will be awarded on the day. Details on the criteria can be found on the application form. The deadline for applications is September 14th 2021.
Nurturing The Future Catalyst Award
We will be presenting an award to an individual who is nurturing the future with their work and making a difference in the first 1001 days of life by supporting parents and babies. You can nominate yourself, a colleague, friend or loved one. There will be six finalists and the award will be presented at the event in London. The deadline to apply is September 14th 2021.

Standard Tickets £67 (inc VAT)

Crypt On The Green, Clerkenwell Close, London EC1R 0EA

Early Bird Ticket - £47 (inc VAT) (Early bird offer ends on date Friday 30th July)
Standard Ticket- £67 (inc VAT) (for tickets purchased from Saturday 31st July)
On this page, select the option 'Book Now' in the section titled 'Get Your Tickets Now'. You will then be redirected to a checkout page where you will select the ticket type (refer to Product Selection on this page), enter in your billing details, including your phone number and email address.
If you would like to purchase more than one ticket, click in the box 'Quantity' box and use the up or down arrow to change the amount of tickets you would like to buy and click update basket.
Once all details have been added, select 'Place order'. You will then receive a welcome email your inbox confirming next steps for the event. If you have any problems with placing your order, please email Aurelie Chesterman at [email protected] or call on 07971 4128789.
The "1001 Days to Save the World" live event is a ticketless event. We will be opening the doors at 9.00am and the event closes at 5pm. Registration takes place from 9am – 9.30am, we will 'check you in' using the details supplied when booking your ticket.
Yes absolutely.
On this page, select the option 'Book Now' in the section titled 'Get Your Tickets Now'. You will then be redirected to a checkout page where you will select the ticket type (refer to Product Selection on this page), enter in your billing details, including your phone number and email address. 
If you would like to purchase more than one ticket, click in the box 'Quantity' box and use the up or down arrow to change the amount of tickets you would like to buy and click update basket. 
Once all details have been added, select 'Place order'. You will then receive a welcome email your inbox confirming next steps for the event. If you have any problems with placing your order, please email Aurelie Chesterman at
[email protected]
 or call on 07971 4128789.
No. But tickets are transferable to an alternative name.
Please email [email protected] with any name changes so that we can ensure we stay in touch with the correct person.
We will be opening doors for entry at 9.00am and the event will close at 6.00pm.
Registration is from 9am – 9.30am and we actively encourage you to arrive at this time.
The talks begin at 9.30am, there will be two 30-minute breaks, one in the morning and one in the afternoon with a one-hour break for lunch.
The address is St. James's Church, Crypt on the Green, Clerkenwell Close, London EC1R 0EA.The Crypt on the Green is located in Saint James's Church Garden and is a 5 minute walk from Farringdon Tube Station.
The Crypt is not fully accessible due to the steps into and out of the premises. There is a disabled-access toilet and it is fully accessible once you are inside.
There is no parking available at the venue. The yellow lines outside the church restrict parking to permit holders only between 8:30am-1:30pm on Saturdays but is free to use outside those hours. For parking within restricted hours, the nearest car park is Saffron Hill which is a 10 minute walk from the venue. We highly recommend guests to travel by public transport where possible.  
Please feel free to bring a packed lunch, alternatively you can purchase lunch from the local Sainsbury's which is 5 minutes' walk away and there are several cafés and restaurants also within 5minutes walk.
Wear whatever you are comfortable in!
A journal or notepad and pen
Water bottle
(A cloak room is available to store bulky belongings)
Tea, coffee and water will be available during the break times in the breakout room.
We will have a professional photographer and videographer on site throughout the day. Please make Aurelie Chesterman at a[email protected] aware before the day if you'd prefer not to be photographed. By participating in the "1001 Days to Save the World" live event we will assume that you agree to this unless you email us otherwise.
We are actively monitoring novel coronavirus (COVID-19) updates from the Government / World Health Organisation and responding based on the best advice of medical professionals and public health authorities. 
Blossom and Berry remains committed to the safety of our Guests and Team Members. Given the evolving nature of the coronavirus, we will continue to monitor this situation.
We advise you to bring your own water bottles and as much as we love hugging, we would suggest you greet one another with a wave or Namaste to reduce physical contact. 
In terms of large gatherings, our event is expecting 150 people to attend.
If you have concerns please ensure you follow the guidelines outlined here from publichealthmatters.blog.gov.uk
Should there be any changes to the government advice we will of course review our statement.
Please be assured that your health and safety is our top priority. Along with adhering to the UK government guidelines, we have chosen to implement the following additional safety measures:
We will have multiple sanitizing stations set up around the venue, including upon arrival.
We have a detailed COVID-safe plan that has been approved by our venue.
The team will regularly sanitise all high touch surfaces like door handles, etc.
Please adhere to the current social distance guidelines.
There are things you can do to help stop germs like coronavirus spreading:
Always carry tissues with you and use them to catch your cough or sneeze. Then bin the tissue, and wash your hands, or use a sanitiser gel.
Wash your hands more often than usual, for 20 seconds each time with soap and water or hand sanitiser, especially when you:
Get home or into work.
Blow your nose, sneeze or cough.
Eat or handle food.
Avoid touching your eyes, nose and mouth with unwashed hands.
Avoid close contact with people who are unwell.
Unless you are exempt, you must wear a face covering when you are standing, moving around the venue or seated during the talks. You may remove the face covering to eat or drink but it must be put back on once you finish eating or drinking.
Please note that we won't be supplying masks at the venue, so you will need to bring your own.
Any questions about the event, please contact Aurelie Chesterman at [email protected] or on 07971 4128789.