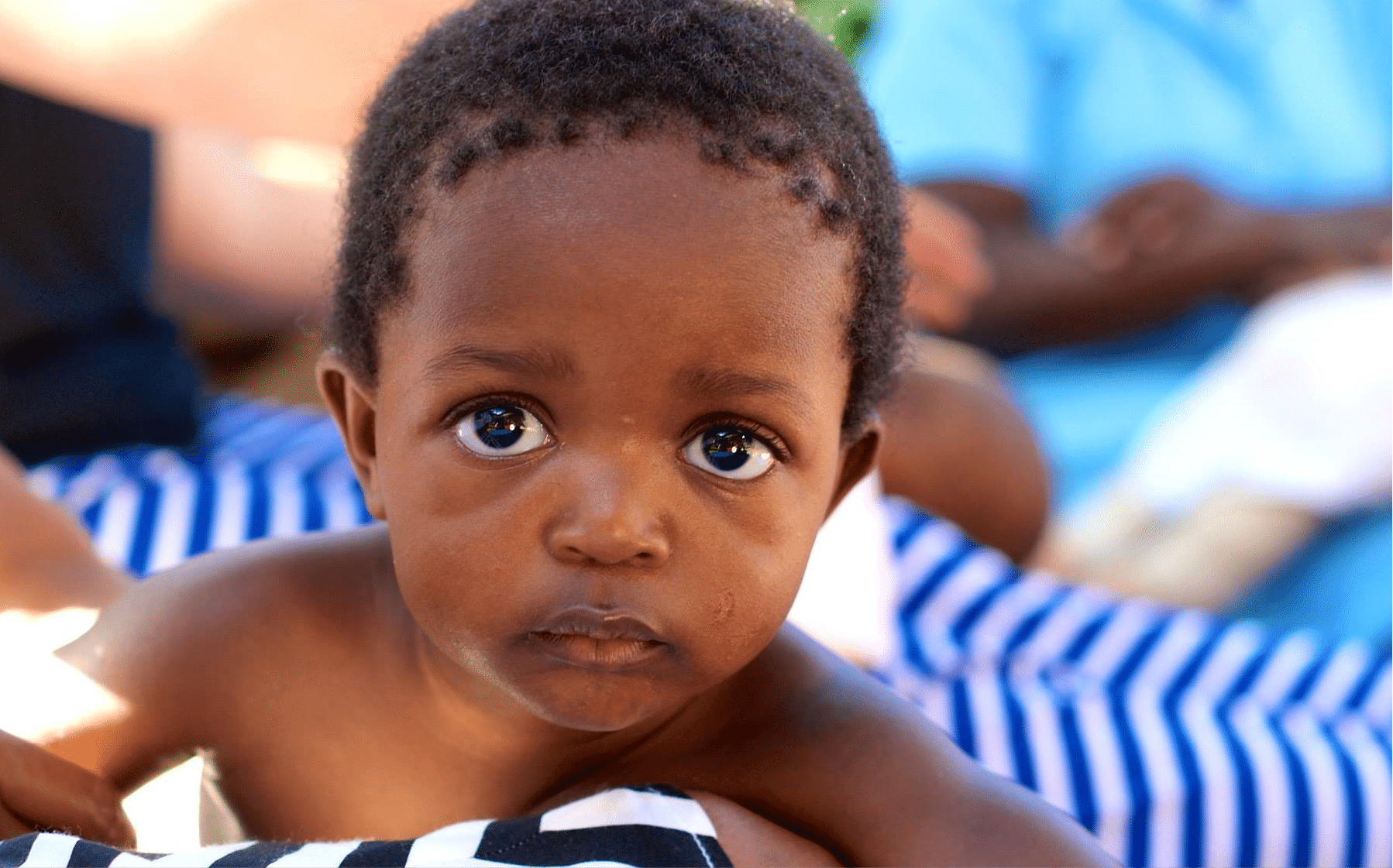 Elevation from poverty starts with nurturing care for babies and children.
The Creation of Malawi Mother & Baby Health Initiative
In 2014, I turned 40 and I decided I wanted to be able to give back the baby massage teaching experience I had loved over the years. I started looking for a charity I could work with to provide free training and support to staff in baby orphanages so that they could provide the vital touch that the babies crave and is vital for healthy development.
I stumbled across some incredible sunglasses called LOVE SPECS. Love Specs turn any light into rainbow love hearts and more importantly, through sales at music festivals, they generate income for Love Support Unite Africa (LSU). LSU was founded by Alice and Nina Pulford, two incredibly inspirational and amazing women who I love, to provide sustainable education to the poorest children in Malawi. Their work has ensured powerful and lasting change, built on people rather than proceeds.
I decided to volunteer with one of my teachers, Kathryn Marshall with LSU using my experience in infant and baby massage to benefit babies in orphanages who were not receiving regular touch. I provided free training to the staff at the Ministry of Hope baby orphanage, so the babies could receive the vital interaction they were missing. The project was a great success and so we started to teach it to mothers in the community combining it with general health education and information on safe motherhood. We collected donations in the UK to create "Nurture Packs" with post natal essentials to women at the local birthing clinic. We also trained physiotherapists at ABC Health Clinic to facilitate massage sessions for parents and children with special needs.
My love of the programs led to me becoming a co founder of Love Support Unite by setting up the Mother and Baby Health Initiate Program. In 2016 we built a Mother & Baby Hub with Love Support Unite for women to have shelter, a place to learn and to receive health checks. This now also used as a nursery school for children and adult literacy centre for mothers.
The program continues to expand and we now share our training with our charities to reach more parents and babies.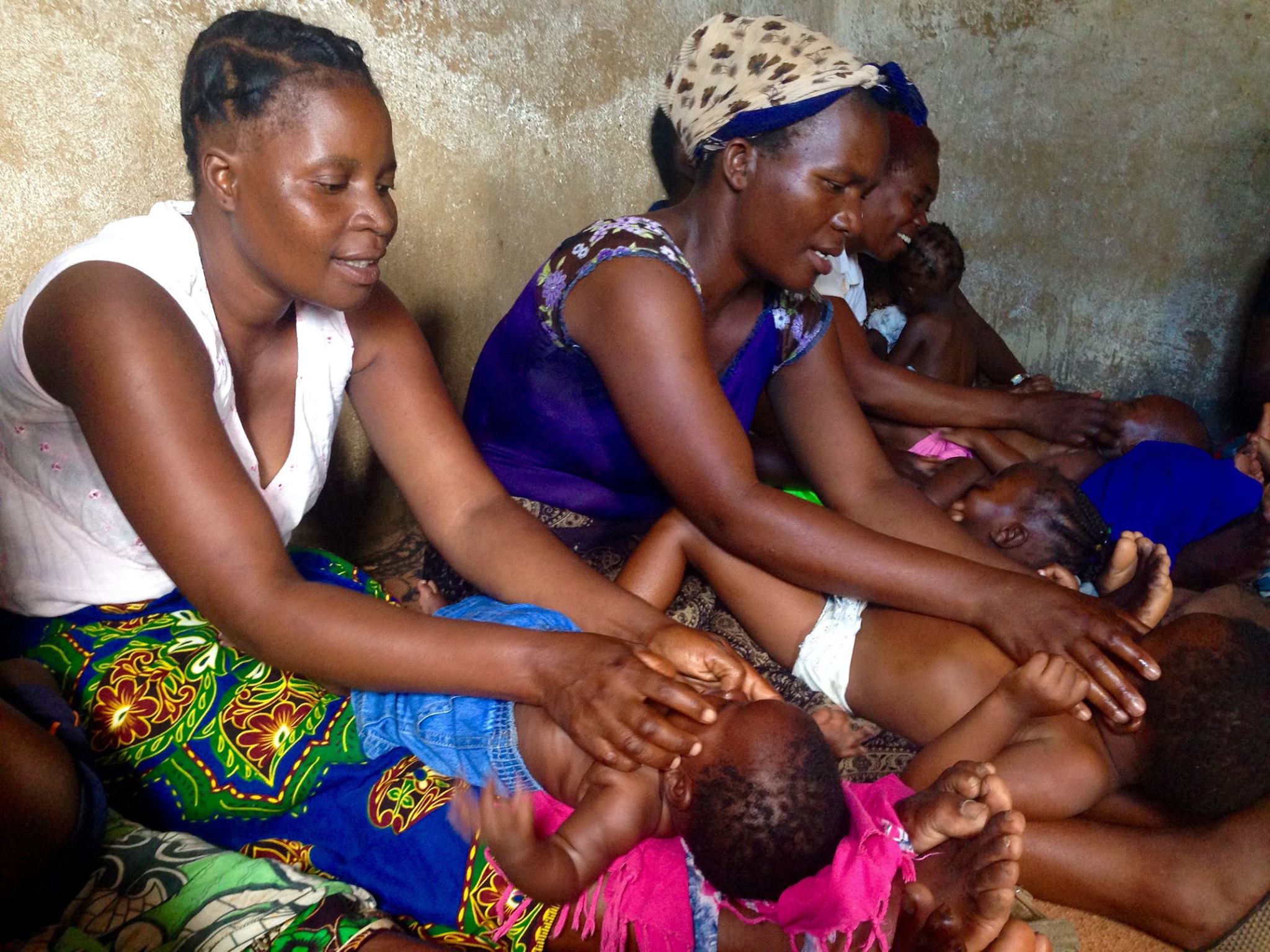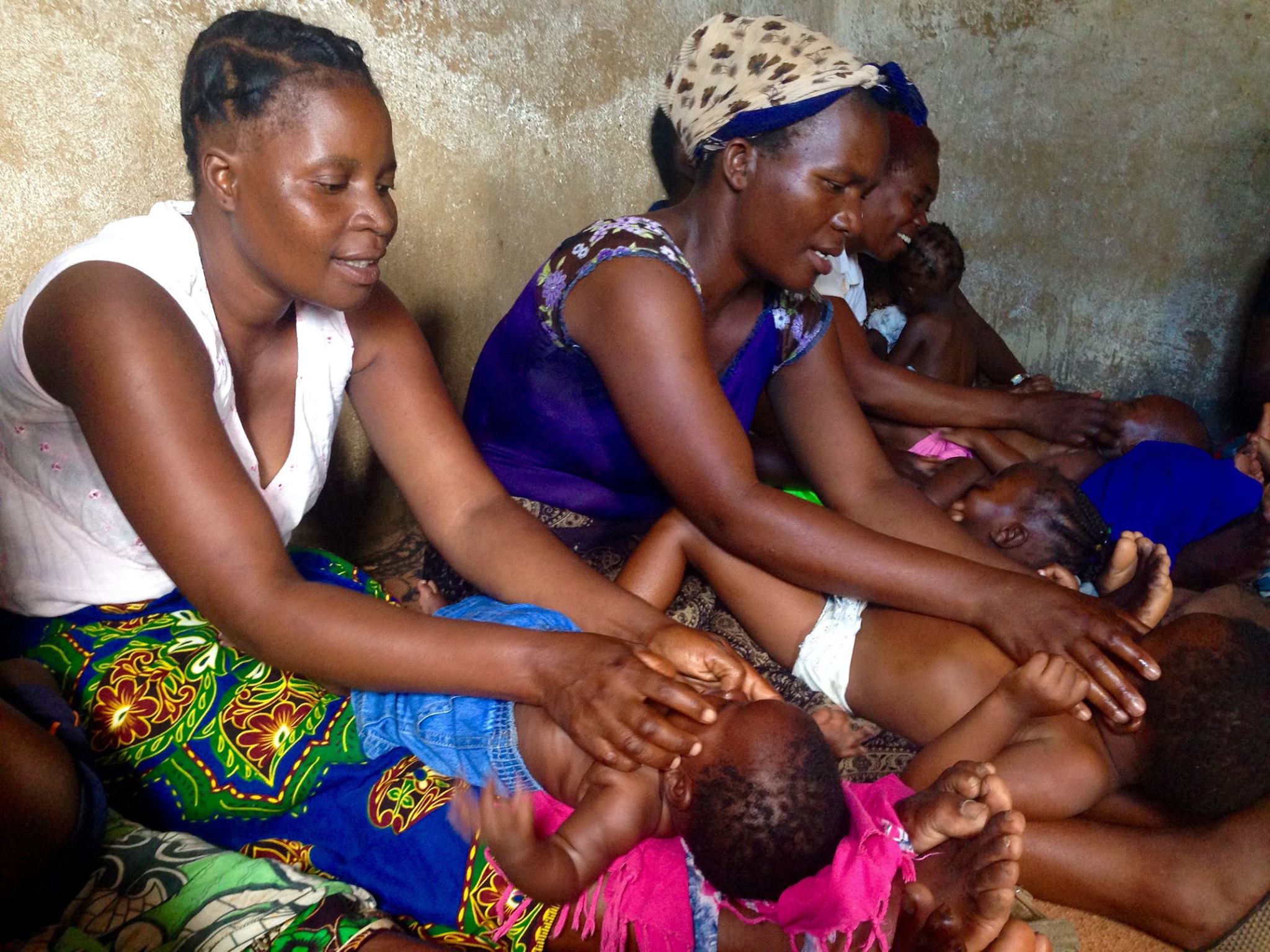 We make your love go further
Donating 10% To Support UN Global Goals For Education
When you enrol with Blossom & Berry, I donate 10% of your baby massage enrolment fee to the project. Your education supports safe motherhood education and infant development classes in Malawi by supporting a Nurture Ambassador teaching in rural communities.
Watch our video to find out about how Blossom & Berry makes a grass roots difference with our safe motherhood program
We don't just provide a full accredited teaching certificate, we hold your hand to help you start your own unique teaching practice supporting parents and babies with our full Nurture Experience.
When you train with us, you also change the world as we donate 10% of our baby massage courses to life changing charitable projects across the world.
Together we can change the world through love.
My Why - The Importance of Early Intervention
Pregnancy through the first two years of a child's life, "the first 1000 days" are shown to be critical for the long term health of children and their emotional and mental wellbeing.
It is this age group our project focuses on to make sure children get the best start in life and to have the greatest impact on their outcomes.
What we do also has an impact on lifting communities out of poverty. The work we do has the potential to fundamental change the health and wellbeing of the individual and society.Investing in early childhood development is the most cost-effective strategy to break the cycle of inter-generational poverty. It creates social cohesion and builds human capitol. (World Bank, 2011)
Nurturing Care Matters
Nurturing care means that babies and children have a loving and secure relationship with a care giver that ensures that their needs are met, they feel safe and secure, they are provided with care that supports their health and nutrition and they are protected from risks and violence.
Studies have shown that the long term benefits of this include better health and wealth outcomes, less social tensions and greater opportunities for education and learning(Lancet 2016)
"Since the early 1990s, Malawi, a landlocked and predominantly agricultural and rural nation, has ranked amongst the world's 20 least developed countries on the Human Development Index….
Poverty hits children the hardest and threatens their most basic rights to survival, health and nutrition, education, participation and protection from harm and exploitation" UNICEF 2010.
Severe poverty and lack of access to education has had a devastating impact. Malnutrition is the single biggest contributor to child death in Malawi. Approximately 47% of children do not possess three minimum material needs - a blanket, one pair of shoes and more than one set of clothing. HIV is a major issue with many babies born with HIV and treatment being rare for those in poverty. 1 in 8 children are orphaned - with many parents dying from HIV.
We are investing in the new generation in Malawi with our training programs focussed on the first critical 1001 days of life.
Our Safe Motherhood Program Provides
The opportunity for parents and babies to attune to each other and form a secure attachment which is vital for emotional and physical health and wellbeing.
The opportunity to learn about the importance of education and early childhood development.
The opportunity for parents to learn how to support their babies health and wellbeing.
Empowerment for mothers and children in the community through access to education and elevation of their status and rights within the community.
Farming projects and micro loans to help provide a sustainable income for families.
It's components include;
Safe motherhood education
Infant massage and infant mental health education
Hand hygiene education
Menstrual health education
Adult literacy and women's empowerment programs
Nursery school education.
Mother & baby health checks
These videos explain more about what we do in Malawi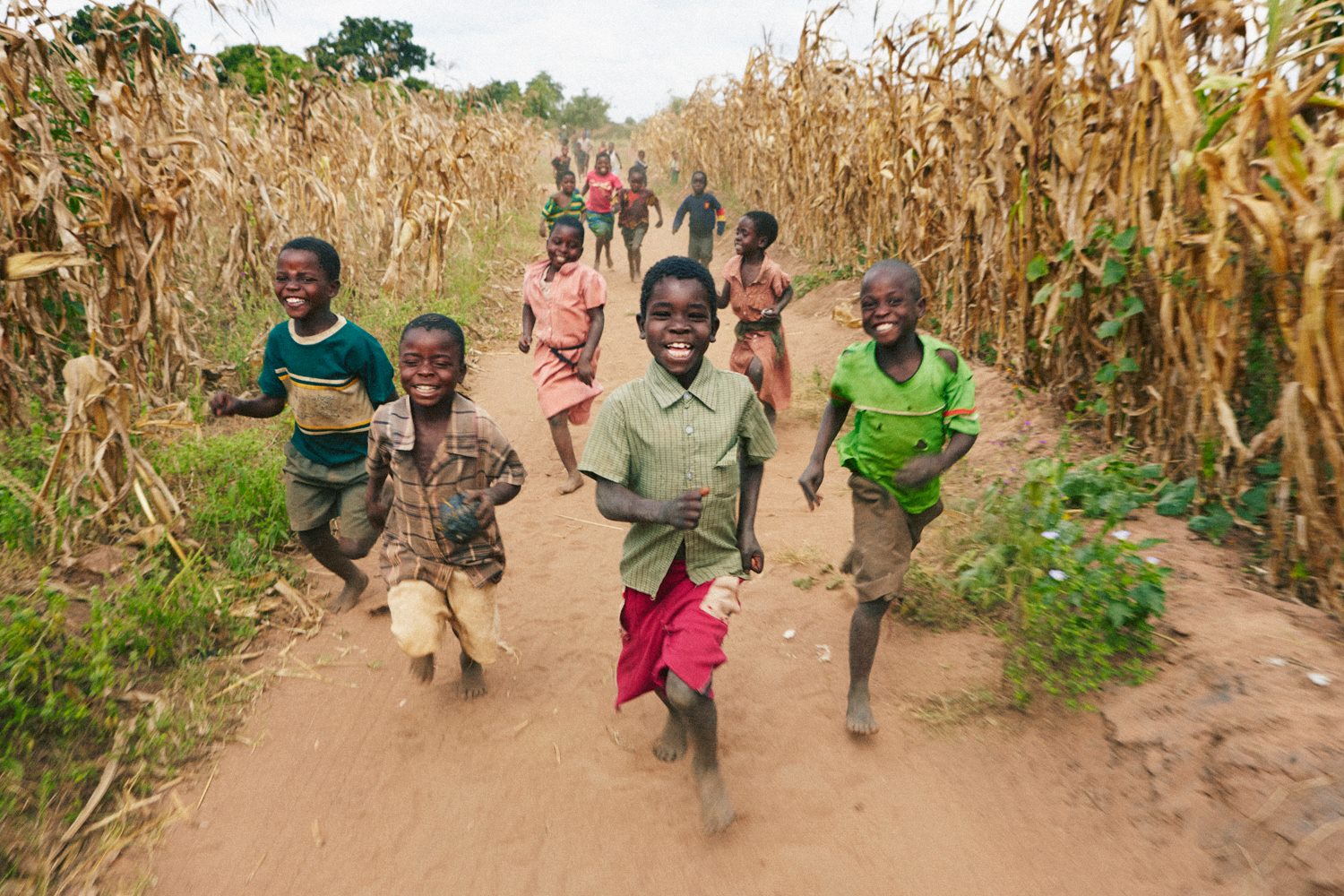 Our Impact & Numbers
Training to eight orphanage staff on vital touch & connection.
Training of 5 Nurture Ambassadors as volunteers in the community.
Mother & Baby Health Initiative working in 3 separate areas around Lilongwe with six Care Groups for mothers & babies teaching infant massage, hand hygiene, safe motherhood education. Since 2014 we have served over 450 women and continue to serve 300 women every six months with the program. We use peer to peer education to teach local women to teach others about the importance of early touch and connection.
One Mother & Baby Hub/Nursery School to provide education to the community.