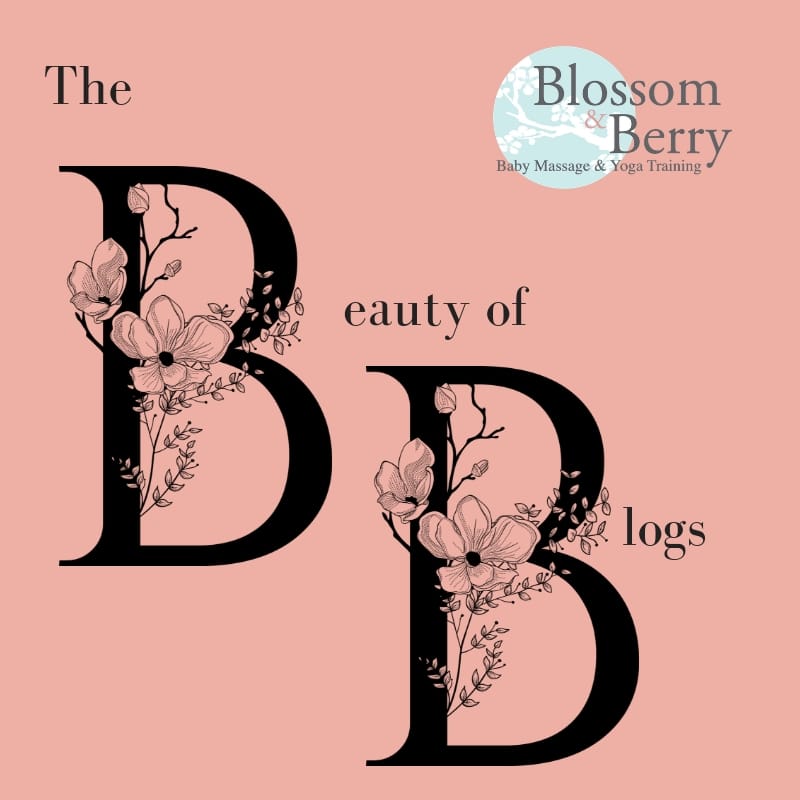 I love sharing, It makes me happy and whenever I read anything or learn anything that excites me, I want to share.
I try and blog and vlog every week to share what I have learnt to help my students and parents and babies across the world.  It takes time to research and create content but it's worth it to help share my message and help create more loving and connected relationships between parents and babies. That's my overall mission in all I do and blogging and vlogging allows me to share my excitement, help other people, communicate my message and voice my take on the world. I feel that technology has gifted us the most amazing way to communicate our message with the world and if you love what you do and have content and a message to share, I want to encourage you to step up and speak and share!
So if you have never written a blog before here are my top tips to get you started;
1.Blog about what excites you
Your blog can showcase your expertise and your passion. So why are you feeling uninspired to write and don't know where to start?
To get excited about blogging and to want to share more, you need to immerse yourself in your subject and get inspired. If you feel you don't have anything to say, read more and read around the connecting areas to your subject. For baby massage, it could be infant mental health, maternal mental health, attachment, baby wearing, breast feeding, and parenting generally. I love finding really geeky videos on my subject by searching you tube. I find videos from seminars and conferences around the world to learn from experts in all kinds of fields supporting babies. To write about something passionately you need to feel passion. I always read one book on my subject each month and go on a course once a year to keep me inspired and up to date with content and info to share. Always keep learning and thinking and feeling and sharing. Blogs can show your audience you are an expert and a thought leader in your field.
2. Blog about what your client wants to know about
If you are sharing, it should have value to your client. It should help them, support them or excite them. Write down a list of your clients top 12 problems and how you can help them solve these with your services and then commit to writing a blog a month for the whole year covering all of these problems. Content titles and subjects sorted! Clients being helped all over the place!
If you post your blogs on social media and the blog helps one person they may share it with another. That means the effects are magnified for you and your business.
3. Be entertaining and authentic
Your blogs don't always have to be subject related. You can share your own experiences of parenting and beyond. You can look at lifestyle topics such as travelling with babies, eating out with babies, the best baby slings, the best books for parenting. There is so much you can share to help support parents on their journey. Don't be restricted just by your subject. Blogs can showcase your personality and thats totally cool. Blogs can be short and sweet so just say what you want to say.
4. Share news and case studies.
Use your blog to showcase how your clients have benefited from working with you. Everyone loves a story and a personal example of transformation is hugely powerful. This can help build trust and community.
5. Share everywhere
Share your message everywhere. Look at all social media platforms from facebook, twitter, insta, linked in, Pinterest. You can use short cuts like link-tree to add blogs to your insta bio. You can also use your insta story to summarise your blog or showcase key paragraphs from the blog. Try to use and reuse the content in as many different ways as you can and if a blog series is popular consider turning it into a mini course. Content marketing serves your client and it spreads whats special about your business. It's the non salesy way to build relationships and trust. It's also great for your SEO and gives you a chance to share your services and special offers.
Before I go, the number one thing you need to do with a blog is commit to creating it on a regular basis. To really build up a community and make an impact, you need to show up in a regular spot. It can be once a year or once a week. It's up to you but be committed and consistent so your audience knows what to expect.
Much love
Gayle xx
Does this resonate with you?
I am looking for amazing new teachers to join my global team. If you are looking to start your own baby massage and yoga business but you are a little uncertain of the next steps, download my FREE BABY BUSINESS PLAN which covers all the key questions you need to consider before you start. 
Click here to download the BABY BUSINESS PLAN
https://blossomberry.activehosted.com/f/9
If you are a bit curious as to what it is like to teach baby massage and yoga, download our FREE 10 things you need to know before you teach baby massage guide.
Click here to download the guide
https://blossomberry.activehosted.com/f/11