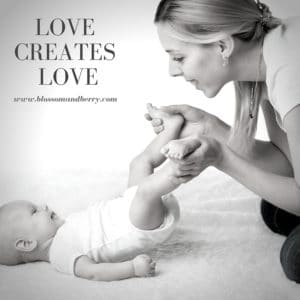 Hello everyone
Welcome to the Blossom and Berry blog. We are so excited to start our regular blog, as it means we can share big news, updates and general goings on with the people closest to us- YOU.
Maybe you are new to the Blossom and Berry website, maybe you want more info on a particular product, maybe you have done a course with us before or maybe you haven't- whoever you are, we are here for you and we will take this journey into a genuinely happy parenthood, TOGETHER!
So who are Blossom and Berry Baby Massage and Yoga:
Blossom & Berry promotes and teaches the importance of positive touch, communication and love for the healthy development of babies and children through massage and yoga.
We care about the emotional health and well being of parents and children and strive to provide support, understanding and empowering education.
We believe LOVE CREATES LOVE and that children learn from positive experience. We believe that parents and carers are children's first teachers and by providing nurturing support from pregnancy and throughout childhood we can help create happy, relaxed and supportive relationships.
Blossom & Berry has been providing high quality professional training and classes promoting the benefits of massage, yoga and relaxation for babies, children and adults for over thirteen years. It was founded by Gayle Berry who discovered infant massage after having her daughter. Gayle is passionate about sharing the benefits of massage, yoga and secure attachment. Blossom & Berry has grown organically over the last ten years to become a leader in infant massage & yoga training. Our success is our student's success and we strive to provide the best learning experiences for our students and parents that learn with us. We love what we do!
Over the next few weeks and on coming months we are going to be telling you all about our different classes and courses, how to train and what's best for you. We have a product to suit all budgets too! You don't have to become an instructor, you can learn simply for your family. We also have bases with dedicated instructors all over the world and we cannot wait to introduce you to them!
Speak soon,
#LoveCreatesLove