To franchise or not to franchise? That is the question that so many people ask when thinking about setting up Baby Massage Classes.
There are lots of Parent and Baby Business franchises out there, but when it comes to Baby Massage and creating a beautiful business, franchises just aren't my thing; individuality is. If you want cookie-cutter classes and a business that looks and feels exactly the same as someone else's, then a Baby Massage franchise might be for you.  BUT if you want something a little different then read on to see why I don't use a franchise model here at Blossom & Berry.
I believe in individual teachers being rewarded for their success and achievements, and my mission is to spread the message of the importance of Baby Massage and bonding to as many parents as possible around the world, not to promote Blossom & Berry in particular. This is just one reason why I purposely chose not to use the franchise model. Love,  community, and freedom are my highest values and through my work, I get to support, nurture and celebrate my clients' dreams as they fulfill their passions completely, in a way that is beautifully unique to them.
LOVE
At Blossom & Berry, we aren't just passionate about creating Love Bubbles for parents and babies to blossom and grow, we also wrap our students in love so that they feel supported and ready to go out into the world and share everything they have learned in our parent and baby courses, in a way that reflects their own unique personality and passion. This means that students have gone on to teach Baby Massage, Baby Yoga and more in a beautiful variety of ways, all of which are supporting the well-being of parents and babies around the world.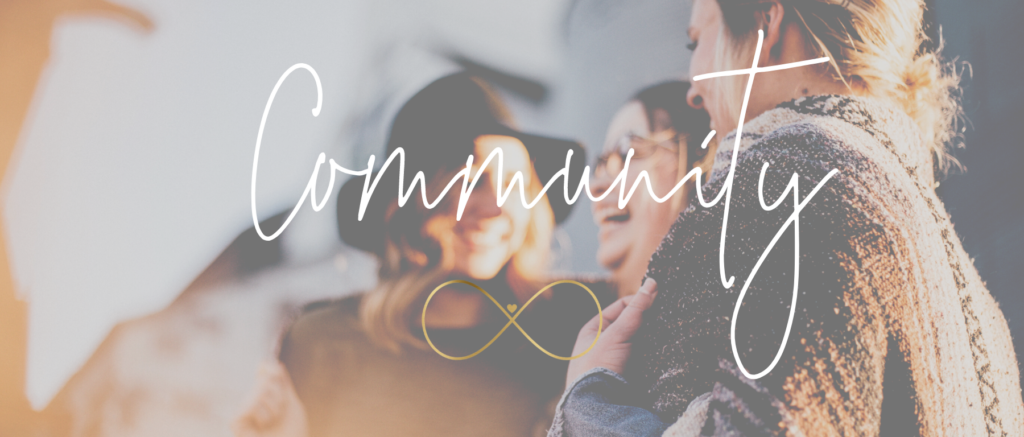 COMMUNITY
The support doesn't end when the training is finished. We are not a franchise but we are a global network of teachers. Community is really important in any business, which is why I have created our community hub 'Blossom & Berry Teacher's Nurture Collective' on Facebook where all our students and teachers have access to ongoing support from me and each other – that's a LOT of expert knowledge all in one place. Being able to interact with me live online in my regular video sessions, ask questions whenever needed, share ideas and resources, come to in-person gatherings and events and even collaborate on projects with other teachers, means you never have to feel alone. You get all the community you'd get in a franchise (even more, I think) and it's completely free.
FREEDOM
Baby Businesses are in demand, and what can help you stand out is, well, YOU. I believe that teaching is a unique and personal expression of you, in fact, I'd go as far as to say that the ONLY way to build a really successful parent and baby business is by having the freedom to be yourself and bring your own energy and inspiration to your classes without being completely tied to set plans and formulas. Our Baby Massage training offers class outlines so that you have a framework that gives you confidence but you have the freedom to choose themes and personalise them as much as you want.  Because everyone gets to put their own personal stamp on their Baby Massage classes the competition disappears and collaboration and support step in. Remember that there are dozens of coffee shops in any town but they all attract different people for different reasons.  We all have our favourite place to go, even though at the end of the day they are all selling coffee. Yes, you might be essentially teaching the same things as in another person's Baby Massage class but you'll be doing it in a way that is all you. And that means you'll attract different people. You also have the freedom to pursue extra training from Blossom & Berry and other training providers, so that you can expand your expertise and take your business in a direction that suits you and your particular passion, without breaching any franchise rules.
FINANCIAL
Starting a business can feel exciting and scary all at the same time. What can tip it even more into the 'scary' category is the idea of start-up costs. Whatever business you go into there will be some upfront costs but it can feel more overwhelming if you have to pay a franchise licensing fee every month or year – regardless of how many hours you can work or how much you are making. I wanted Blossom & Berry to help mums (just like me) share their passion for Baby Massage and fit it in around being a mum. With no franchise fee or ongoing costs, you can choose how many hours YOU want to work and whether you are running one class a week or teaching every day, you get to create something that works for you and your family, creating a perfectly flexible business that can grow over the years alongside your family.
I love that we have teachers all over the world sharing their passion and supporting babies and parents AND that they are all able to do it in their own way, a way that makes them happy. If you want to run your own Baby Massage Classes and have the freedom to create a business that is perfect for you, then take a look at our training and get started today.