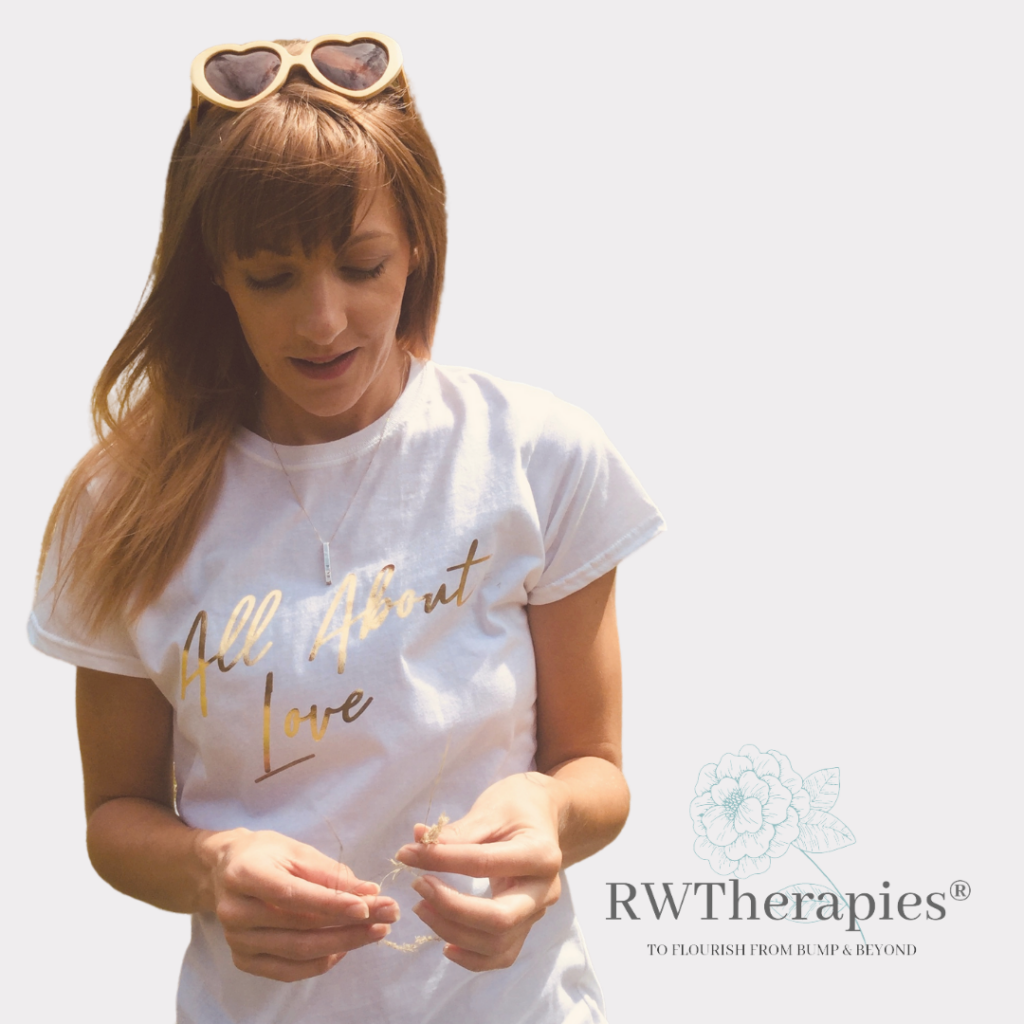 Rachel Rose Burgess
Why did you want to teach baby massage?
Having worked in childcare for many years and thoroughly enjoying baby massage with my son when he was a baby it was always at the back of my mind that I wanted to set up my own business one day running baby massage, discovering Blossom & Berry allowed me to gain the training, support and guidance to follow through on this dream. It allows me to bring all my experience and knowledge to share with my local parents & babies.
What was your experience of training with B & B like?
I was lucky enough to train with Gayle in person in Scotland and this gave me the foundation to go on and train in so much more through Blossom & Berry. I love the ongoing support, not just from Gayle but from our community of teachers and students who inspire each other while going through all the online training. In the online courses, I love all the theories behind why we do what we do and we have a platform we can go back to anytime to see updates or to refresh our learning and understanding.
What has teaching baby massage given you?
Teaching baby massage has given me the opportunity to support so many local parents and babies as they experience parenting for the first time or even the fourth time. I love that I get to build community and friendships which will last a lifetime. I feel honoured when people choose to come along to my classes, which have developed over the years to include classes from baby massage all the way up to toddler sessions and special events.
What do you enjoy as a result of being a teacher?
Blossom and Berry gave me the freedom to express myself in my business the way I wanted to and to show up as myself. I was truly honoured to be Teacher of the Month in 2020 and then one month later I was asked to be the senior lecturer for Scotland, this has truly helped me to support and guide on a worldwide scale. I have been behind the scenes helping with courses, admin and creating online masterclasses for our students and I have my own course through Blossom and Berry all about hygge, allowing me to inspire and help our students create the most wonderful and unique classes for parents and babies.
I truly am blessed with the journey I have been on with Blossom and Berry, I get to teach love locally, nationally and globally ❤️
If you are interested in Rachel's Hygge training course, you can find out more information here